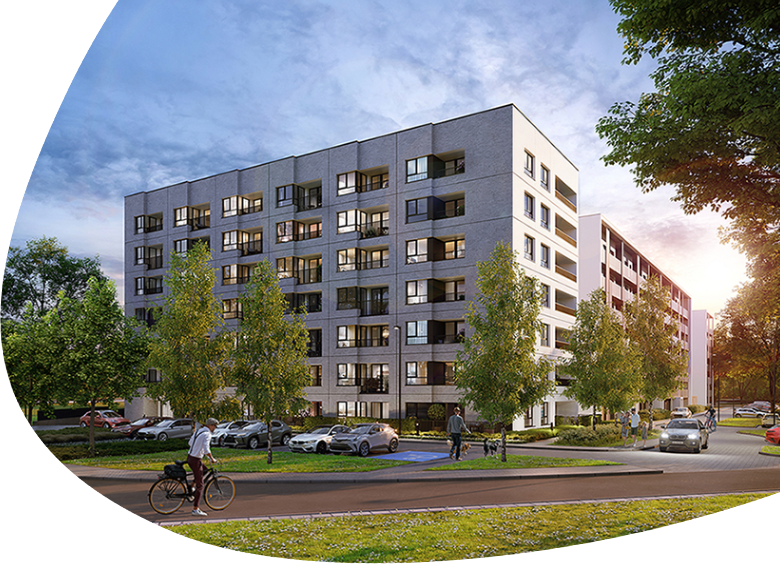 NEW INVESTMENT
IN THE CITY CENTER
5 MINS FROM
MARKET SQUARE
Check our current offer
12 312 37 14
Mon. - Tue. 9.00 am – 5.00 pm
Wed. 11.00 am – 5.00 pm
Thu. - Fri. 9.00 am – 5.00 pm
Sat. 10.00 am – 3.00 pm
LEARN ABOUT OUR SPECIAL INFLATION-RELIEF PROGRAMS
See what support you can get when you buy an apartment at this project:
0% instalments on parking spaces

Take a mortgage out on the apartment itself and buy your parking space in instalments. That means a reduced mortgage from the start, while you can pay for your parking spot through interest-free instalments over as long as 5 years.

notarized fixed price guarantee

In our developer agreement, we guarantee that the price of the apartment will not change, even if you pick up the keys a few months later. We absorb the risk of inflation and rising prices for you.

5-year warranty

Both existing and new customers are covered by a 5-year statutory warranty from the moment they take ownership of their units, including comprehensive support and complaints handling from our Warranty Service.

AT THE CENTRE OF EVENTS
29. Aleja is located only 2 km from Cracow's Town Square, at the intersection of Prandoty and 29 Listopada Streets. The location near the city centre encourages active participation in the cultural life of the town, frequent meetings with friends and long walks. 29. Aleja is an excellent opportunity for young people and investors in the real estate market.

KEY ADVANTAGES
attractive architecture designed with great attention to detail
localized 2 km from the Main Market Square, so the city's rich cultural and entertainment offer is at hand
numerous Cracovian universities are nearby, e.g. University of Economics and University of Agriculture
only 3 minutes by car to the Main Railway Station and the shopping mall Galeria Krakowska
very good public transport connections, close to bus and tram stops

EXCELLENT LOCATION
The location of the 29. Aleja provides many benefits:
2km away to the main square, which provides wide range opportunities to spend free time
a three-minute drive to Dworzec Główny
fast access to public transport - 50m to nearest the bus stop, 600m to the nearest tram station
proximity of 29. Aleja ensures a convenient journey thorugh the city

ADVANTAGES OF THE SURROUNDINGS
29. Aleja will be completed at the intersection of Prandoty and 29 Listopada Streets, close to the former outskirts. The closeness of the Town Square is undoubtedly an advantage for persons appreciating the rich cultural & entertainment opportunities of a vibrant city. Modern office centres, universities and Krakowska Shopping Mall with numerous shops and service facilities are available near the project. Pleasant walks are encouraged not only by the closeness of Planty, but also Kleparski Park. The walk to the bus stop is 2 minutes, and it takes 3 minutes to drive from the Main Railway Station to the residential area.
Advantages of the location and surroundings:
Excellent location in the centre of the city – 20 minutes to the Market Square.

2 minutes away from the bus stop

Rich cultural offer in the neighbourhood

Ideal connection with the airport

Proximity of schools and preschools

Quiet and safe neighbourhood
WITH COMFORT IN MIND
A wide range of elements on the estate are there to improve the living comfort of its residents. These are:
Playground

Dedicated area for children's activities that offers a variety of attractions including a swing, a sandbox and custom-made wooden huts

Zen zone

Outdoor spaces featuring benches and tables, all these surrounded by greenery which provides a place for a peaceful relaxation in nature yet close to home

Safety

Community access control system for the estate for individual buildings and garages

Bicycle infrastructure

A bike shelter to facilitate the convenient use of bicycles

COMFORTABLE PLACE TO LIVE
The residential area has been designed with care for every detail. Apart from well thought-out residential space, an attractively arranged outdoor area will be prepared as a part of the project, including both plantings, playgrounds and landscaping. For people with cars, an underground garage and outdoor parking spaces have been designed, and bikers will enjoy bike storage spaces and bike racks.
Advantages of the project:
Excellent project to live in or for rent

Cascading architecture

Optimal sun exposure of the flats

Baby carriage rooms and storage rooms in the area of the estate

Safe playground

Energy-saving LED lighting in common areas

Energy-efficient lifts

Garages equipped with ventilation with carbon monoxide and propane-butane sensors

An underground garage hall and surface parking spaces next to the building

Service spaces on the ground floor of the building

Storage units
ENVIRONMENTALLY FRIENDLY
The project will have a number of green features, including:
Green areas

Greenery in the form of trees and shrubs are arranged to lower the temperature on hot days, to absorb pollutants, and also to retain water thus helping conserve biodiversity

Lighting

The use of modern LED lamps and dusk detectors, with the possibility of setting a night break so as to reduce power consumption and lower electricity bills while smartly located light fixtures reduce light pollution

Waste segregation

Bins located on the project enable residents to segregate their waste.

Sustainable transport

Bicycle shelter and a generally accessible charging station for cars to facilitate the use of environmentally friendly means of transport

COMFORTABLE APARTMENTS
29. Aleja offers a broad selection of apartments with various layouts. An extensive range of 1- and 2-room apartments is an excellent opportunity for both single persons and couples, and also for investors. On the other hand, with an eye to families with children, we have designed comfortable 3- and 4-room apartments. Apartments on the ground floor will have home gardens, and those on higher floors balconies, loggias and even spacious terraces.
Advantages of the apartments:
High quality finishing materials, certified anti-dust paints

Balcony, terrace, loggia or private garden for all flats

High windows

Certified anti-burglary doors

Functional flat layout

Optic fibre and TV cables pre-installed in all flats

Facilities for people with disabilities
VISIT OUR SALES OFFICE
Why is it worth visiting us?
Our sales offices are located on site or in the vicinity of the project, so you will be able to explore the neighbourhood and view your future apartment and project grounds.
During the meeting, we will take you through the purchase process, answer your questions, present visualizations, 3D mock-ups and apartment plans, all in a pleasant atmosphere.
Safety first! To protect our customers' health, we have put in place the necessary protection measures in our offices.
CALL AND ARRANGE A MEETING
We are here to answer every question
Sales Office Address

ul. Wadowicka 3a, Kraków

Find directions

Mon. - Tue. 9.00 am – 5.00 pm
Wed. 11.00 am – 5.00 pm
Thu. - Fri. 9.00 am – 5.00 pm
Sat. 10.00 am – 3.00 pm
Meet our advisors
They'll give you a detailed offer
Paweł Tryka
[email protected]
694 347 200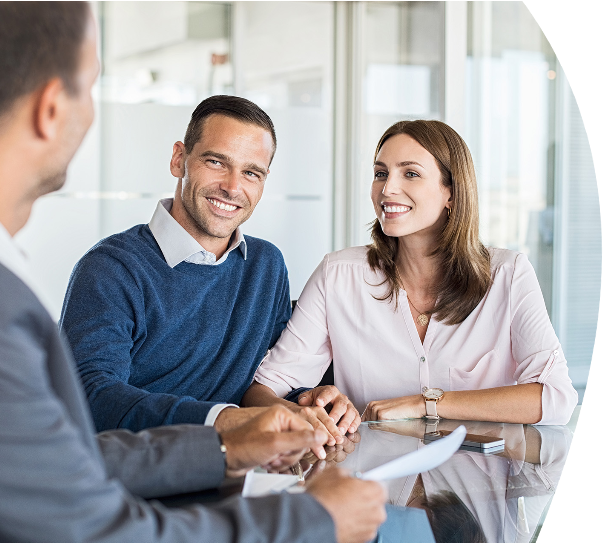 MORTGAGE LOANS
Looking for a loan?
Take advantage of our expertise and support in obtaining finance for your apartment or commercial space. Check out our loan brokerage services.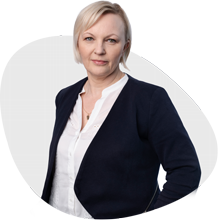 Iwona Wierzba
Specjalista ds. Kredytów Hipotecznych
[email protected]
883 848 468
Strona domd.pl może wyświetlać się nieprawidłowo
Używasz przeglądarki, która nie jest aktualna, w związku z czym strona domd.pl może wyświetlać się nieprawidłowo. Otwórz stronę w innej przeglądarce. Jeśli potrzebujesz pobrać i zainstalować wspieraną przegladarkę, linki znajdziesz tutaj:
Pamiętaj, że oprócz wyświetlania prawidłowo treści, aktualna przeglądarka zadba o Twoje bezpieczeństwo w sieci.