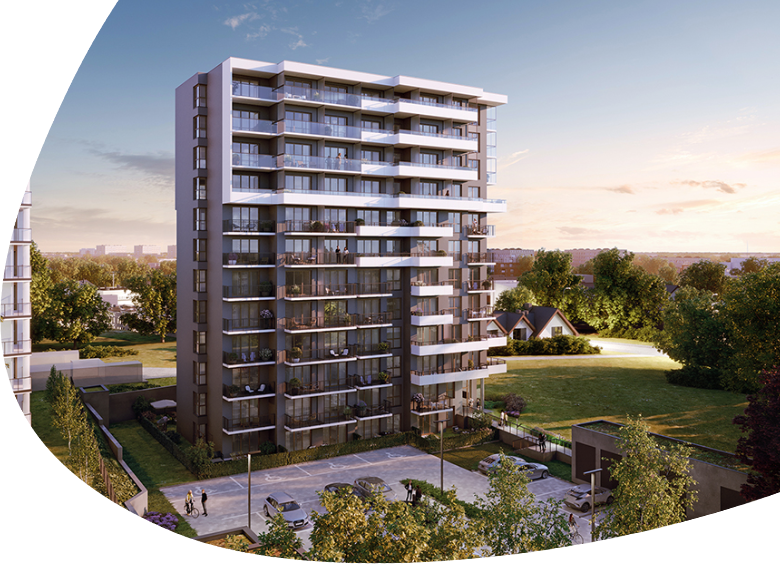 3 ROOM FLATS
PRICES FROM
13 400 PLN/SQM
Check our current offer
12 312 37 11
Mon. - Tue. 10.00 am – 6.00 pm
Wed. 11.00 am – 6.00 pm
Thu. - Fri. 10.00 am – 6.00 pm
Sat. 10.00 am – 3.00 pm

GREEN CITYSCAPES
Osiedle przy Malborskiej is a new project on the map of Cracow, located in Wola Duchacka. The immediate neighbourhood allows rest from the hustle and bustle of the city, and at the same time ensures access to rich commercial & service facilities. The residential area at Malborska is an ideal location for single persons, young families with children and investors wanting to benefit from property rental.

KEY ADVANTAGES
quiet neighbourhood with low small-scale buildings and Park Duchacki nearby
efficient access to the city centre and A4 highway
convenient access to the other districts thanks to the many bus and tram lines
close to Bonarka Shopping Centres with cinema and with a wide range of shops and service outlets
comfortable apartments in a full range of sizes with spaciuos balconies
stunning view from the upper floors
spokojna okolica z niską zabudową i sąsiedztwem Parku Duchackiego
sprawny dojazd autem do centrum i autostrady A4
doskonała komunikacja z resztą miasta dzięki licznym liniom autobusowym i tramwajowym
bliskość CH Bonarka z kinem i bogatą ofertą sklepów i usług
komfortowe mieszkania o zróżnicowanych metrażach z przestronnymi balkonami
atrakcyjny widok na okolicę z wyższych pięter

EXCELLENT LOCATION
The location of Osiedle przy Malborskiej offers a number of benefits:
efficient access to the city centre thanks to the II ring road and Matecznego Roundabout,
proximity of the A4 highway, allowing easy exit from the town,
approx. 2 km to Kraków Płaszów Railway Station,
3-minute drive to Bonarka Shopping Centre,
Duchacki Park in the immediate neighbourhood, Kraka Barrow close to it.

ADVANTAGES OF THE SURROUNDINGS
The immediate neighbourhood allows rest from the hustle and bustle of the city. The revitalized Duchacki Park, located only 300 meters from the project,awaits lovers of walks and outdoor activities. Access to rich commercial & service facilities is ensured by, among other things, Bonarka Shopping Mall situated at the distance of a short walk. Several primary schools and kindergartens are available in the neighbourhood.
Advantages of the localization
Numerous cycle path in the area

Excellent location

300 metres to the stop

Close to schools and kindergartens

Close to park

Proximity of new business centres

Exceptional walking areas in the area

Easy access to the Warsaw ring road

Rich cultural offer in the neighbourhood

Quiet and safe neighbourhood
WITH COMFORT IN MIND
A wide range of elements on the estate are there to improve the living comfort of its residents. These are:
Safety

Community access control system for the estate for individual buildings and garages

Bicycle infrastructure

A bike shelter to facilitate the convenient use of bicycles

Zen zone

Outdoor spaces featuring benches and tables, all these surrounded by greenery which provides a place for a peaceful relaxation in nature yet close to home

Lighting

The use of modern LED lamps and dusk detectors, with the possibility of setting a night break so as to reduce power consumption and lower electricity bills while smartly located light fixtures reduce light pollution

Pergola

Widely available space, casting a shadow and ensuring thermal comfort.

LOW-KEY ELEGANCE
As a part of Osiedle przy Malborskiej, an 11-storeyed building designed in a modern style will be erected. Spacious, rhythmically arranged balconies ensure the dynamics of the block, and their bright details break the dark colour of the elevation. Forthe convenience of inhabitants, an underground garage and aboveground parking spaces have been designed. In addition, storage spaces are arranged in the building.
Advantages of the project
Waste segregation rooms away from circulation routes and equipped with a separate ventilation system

Meticulously arranged green areas

Baby carriage rooms and storage rooms in the area of the estate

Energy-saving LED lighting in common areas

Energy-efficient lifts

Storage areas.

Bike storage room

Community access control systems for the estate, for individual buildings and garages - Blue Bolt


Garages equipped with ventilation with carbon monoxide and propane-butane sensors

Modern architecture

An underground garage hall and surface parking spaces next to the building

Excellent project to live in or for rent

Facilities for people with disabilities

Segregation of waste


FUNCTIONAL APARTMENTS
The offer includes 90 apartments with various surface areas from 28m² to 98m² and functional layouts. An extensive selection of 1- and 2-room apartments will please single persons, couples and investors wanting to benefit from property rental, and a broad range of 3-and 4-room apartments is an excellent oppportunity for families with children. The apartments on higher floors will have spacious balconies, and those on the ground floor, home gardens. Higher floors will have an attractive view of the neighbourhood.
Advantages of the apartments:
High quality finishing materials, certified anti-dust paints

Balconies, terraces, loggias or gardens in each apartment.

Adequate sunlight in all flats

Optic fibre and TV cables pre-installed in all flats

Functional flat layout


Certified security doors

VISIT OUR SALES OFFICE
Why is it worth visiting us?
Our sales offices are located on site or in the vicinity of the project, so you will be able to explore the neighbourhood and view your future apartment and project grounds.
During the meeting, we will take you through the purchase process, answer your questions, present visualizations, 3D mock-ups and apartment plans, all in a pleasant atmosphere.
Safety first! To protect our customers' health, we have put in place the necessary protection measures in our offices.
CALL AND ARRANGE A MEETING
We are here to answer every question
Sales Office Address

ul. Prandoty 10, Kraków

Find directions

Mon. - Tue. 10.00 am – 6.00 pm
Wed. 11.00 am – 6.00 pm
Thu. - Fri. 10.00 am – 6.00 pm
Sat. 10.00 am – 3.00 pm
Meet our advisors
They'll give you a detailed offer
Paweł Tryka
[email protected]
694 347 200
Aleksandra Kubala
[email protected]
539 921 241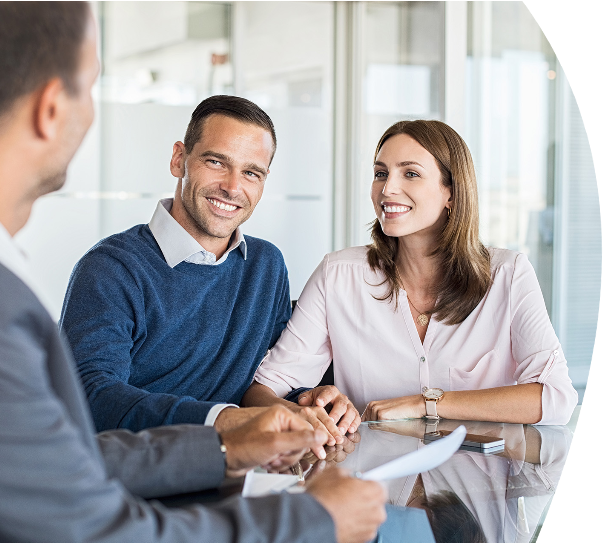 MORTGAGE LOANS
Looking for a loan?
Take advantage of our expertise and support in obtaining finance for your apartment or commercial space. Check out our loan brokerage services.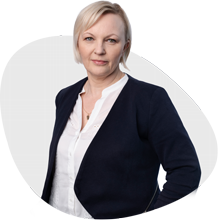 Iwona Wierzba
Specjalista ds. Kredytów Hipotecznych
[email protected]
883 848 468
Strona domd.pl może wyświetlać się nieprawidłowo
Używasz przeglądarki, która nie jest aktualna, w związku z czym strona domd.pl może wyświetlać się nieprawidłowo. Otwórz stronę w innej przeglądarce. Jeśli potrzebujesz pobrać i zainstalować wspieraną przegladarkę, linki znajdziesz tutaj:
Pamiętaj, że oprócz wyświetlania prawidłowo treści, aktualna przeglądarka zadba o Twoje bezpieczeństwo w sieci.