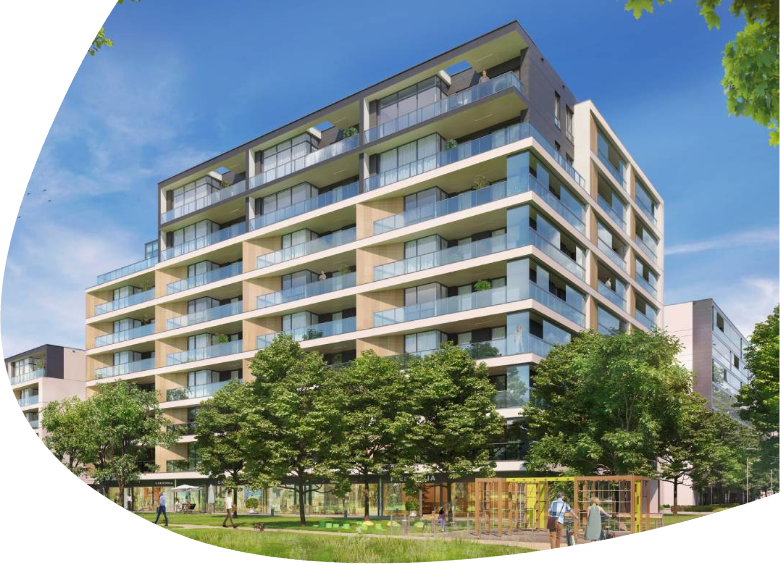 LAST APARTMENTS
FROM 12 700 PLN/SQM
Check our current offer
22 351 66 50
Mon – Wed 10:00 am – 6:00 pm
Thu 11:00 am – 6:00 pm
Fri 10:00 am – 6:00 pm
Sat 10:00 am – 3:00 pm

MARINA MOKOTÓW IS HERE AGAIN!
Our project is a continuation of the unique concept of Marina Mokotów, which won over the residents of Warsaw and remains one of the most recognized and valued residential areas in Warsaw. Two types of projects are under development here: the elegant and cosy Residences and modern urban Apartments.
Modern construction techniques, a private park, excellent location – for the new Marina Mokotów, we have given much thought to every aspect of life for our future residents.

MARINA MOKOTÓW IS HERE AGAIN!
location in the heart of Mokotów, close to the city centre, airport, green areas (such as Pola Mokotowskie), office buildings and shops
a private park located in a revitalized area of a former 19th-century fort
modern, elegant and timeless architecture
functional apartments in a full range of sizes with large balconies, loggias and terraces
unique common areas (an outdoor gym, playgrounds, fountain squares)
Warsaw's best schools and kindergartens in the immediate vicinity
29/29 - Apartamenty i Rezydencje Marina Mokotów – Film o inwestycji

THE STORY OF MARINA MOKOTÓW
Between 2003 and 2008, Dom Development S.A. developed a unique architectural concept, which was designed by the late outstanding architect Stefan Kuryłowicz and his studio Kuryłowicz & Associates. Marina Mokotów features apartment blocks, detached houses and residences spread around the picturesque lake. Several years later, the Marina is still considered one of the most prestigious addresses in Warsaw and its residents appreciate its excellent location, proximity to the city centre and green areas.


EXCELLENT LOCATION
Marina Mokotów is being developed in the heart of a prestige city district, near the intersection of Racławicka and Żwirki i Wigury Streets. The project is located:
a few minutes' drive to the city centre
a five minutes' drive to the airport and exit routes from Warsaw
close to the business centre on Domaniewska Street
a few minutes' drive to Galeria Mokotów
within walking distance of Pola Mokotowskie
near a private medical centre

BENEFITS OF THE NEIGHBOURHOOD
The neighbourhood of Marina Mokotów promotes an urban lifestyle. Its close proximity to the best schools and kindergartens in Warsaw provides everyday convenience for families with children. Galeria Mokotów will more than meet the needs of shoppers. The private residential park and Pola Mokotowskie will delight runners, dog lovers and others seeking an active lifestyle in the outdoors. A fast commute to Chopin Airport means stress-free travel at any time of day.
Advantages of the location and surroundings:
2 minutes to the stop

Exceptional walking areas in the neighbourhood

Preserved linden alley near the courtyard

Vibrant residential estate

Close to Pola Mokotowskie

Ideal connection with the airport

ARCHITECTURE FOR THE DISCERNING BUYER
Marina Mokotów, with its unique architecture inspired by modernism and art deco styles, will delight even the most sophisticated tastes. The use of glass, metal and black granite emphasizes prestige, lightness and modernity. We have planned an internal courtyard with a safe playground, a lilac alley and a lush green area for the project. We have allocated the right amount of street furniture, outdoor lighting and wide parking spaces.


RESIDENCES
As part of the new Marina Mokotów, we have prepared two exclusive residential buildings with an indoor public square with fountains and a lobby lounge with a reception desk whose design fully reflects the prestigious nature of the place.
The architecture was inspired by the interwar art deco style, featuring refinement, elegance and care for the most minute details.


SUITES
Apartamenty i Rezydencje Marina Mokotów are an example of modern urban architecture. The dynamic form of the buildings is emphasized by their distinctive façades. Shades of white interplay here with warm colours, while glass-fronted balconies and loggias lend lightness to the architecture. The residents will have at their disposal an internal, green courtyard, common areas finished with high-quality materials (such as black granite) and numerous retail facilities located on the ground floor.
Advantages of the project:
Noble materials on elevation and inside (wood-imitating laminates, stone, fibre-cement)

Spaces used for segregation of waste away from walking/transportation routes and equipped with separate ventilation system

Small landscape elements - benches, bike racks etc.

Carefully designed green areas

Baby carriage rooms and storage rooms in the area of the estate

Safe playground

The estate designed in a way ensuring minimized energy consumption

Storage areas and bike racks in garages of buildings A & B and C & D

System for controlling access to the area of the estate, to the buildings and garages

Garages equipped with ventilation with carbon monoxide and LPG concentration sensors

Modern architecture in the premium standard

Fountain between residential buildings

Recreational area with gym equipment

Representative lobby with reception

Service spaces on the ground floor of the building

Parking spaces outside of direct neighbourhood of windows

Wide parking spaces (250 cm)

Fence, monitoring and 24/7 security ensuring safety for the inhabitants

Illuminated paths, motion and dusk sensors

Facilities for the disabled

TAILORED TO YOUR NEEDS
Units with an elegant terrace, spacious apartments with a private garden or studios with a comfortable loggia – we have designed more than 700 apartments with a variety of functional layouts and a wide range of sizes for the new Marina Mokotów project.
All units in the project feature an above-standard ceiling height, which means more visual and functional space. Take a look at our offer and choose a suite of your dreams in the Marina Mokotów.
Advantages of the apartments:
High quality finishing materials, certified anti-dust paints

A part of flats provided with balconies or terraces included in the price of the flat.

Optimal sun exposure of the flats

All flats provided with optical fibre cables and radio & TV connections

Flat height above the standard (275 cm, 280cm, 300cm)

High windows (250 cm).

Balcony, terrace, loggia doors without thresholds in some flats.

Windows with increased acoustic insulation

Acoustic protection of the flats

Video intercom system

Easy installation of air-conditioning thanks to ready recesses for air-conditioners on the balconies, loggias, terraces.

Lighting of terraces, loggias and balconies

Canal heaters in living rooms in the residential buildings.

Mullion-free design of the lobby from the side of the street.
VISIT OUR SALES OFFICE
Why is it worth visiting us?
Our sales offices are located on site or in the vicinity of the project, so you will be able to explore the neighbourhood and view your future apartment and project grounds.
During the meeting, we will take you through the purchase process, answer your questions, present visualizations, 3D mock-ups and apartment plans, all in a pleasant atmosphere.
Safety first! To protect our customers' health, we have put in place the necessary protection measures in our offices, and our employees are tested weekly for COVID-19.
CALL AND ARRANGE A MEETING
We are here to answer every question
Sales Office Address

ul. Białej Floty 6, Warszawa

Find directions

Mon – Wed 10:00 am – 6:00 pm
Thu 11:00 am – 6:00 pm
Fri 10:00 am – 6:00 pm
Sat 10:00 am – 3:00 pm
Meet our advisors
They'll give you a detailed offer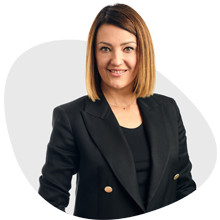 Alicja Grabowska
[email protected]
882 155 072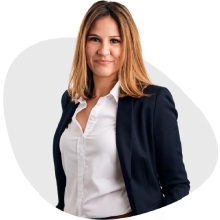 Anna Lezińska
[email protected]
664 140 220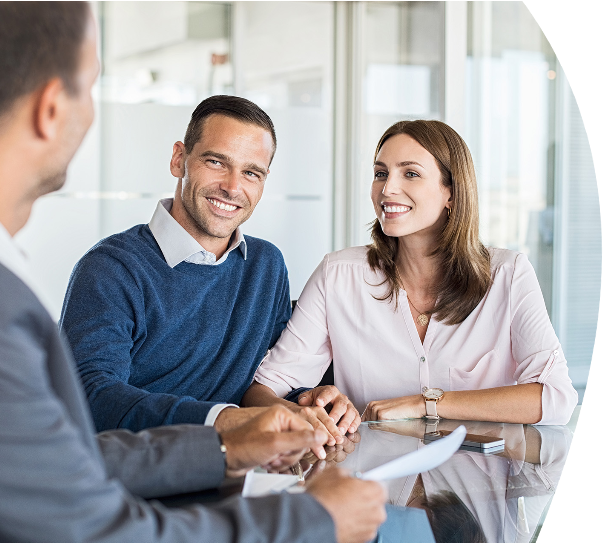 MORTGAGE LOANS
Looking for a loan?
Take advantage of our expertise and support in obtaining finance for your apartment or commercial space Check out our loan brokerage services.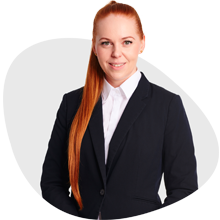 Magdalena Muzolf
Specjalista ds. Kredytów Hipotecznych
[email protected]
664 140 217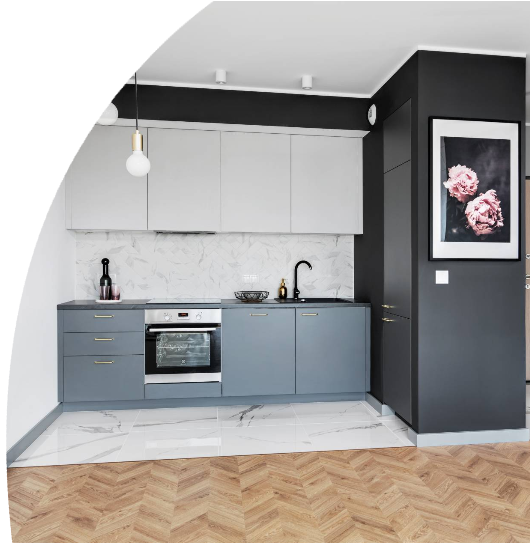 FIT-OUT PACKAGES
Together we will create your space
Take advantage of our expertise and services to fit-out your turn-key apartment. Check out our range of fit-out packages.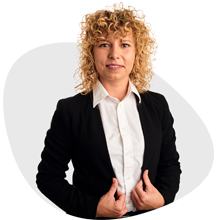 Bożena Kornacka
[email protected]
539 529 387
Strona domd.pl może wyświetlać się nieprawidłowo
Używasz przeglądarki, która nie jest aktualna, w związku z czym strona domd.pl może wyświetlać się nieprawidłowo. Otwórz stronę w innej przeglądarce. Jeśli potrzebujesz pobrać i zainstalować wspieraną przegladarkę, linki znajdziesz tutaj:
Pamiętaj, że oprócz wyświetlania prawidłowo treści, aktualna przeglądarka zadba o Twoje bezpieczeństwo w sieci.