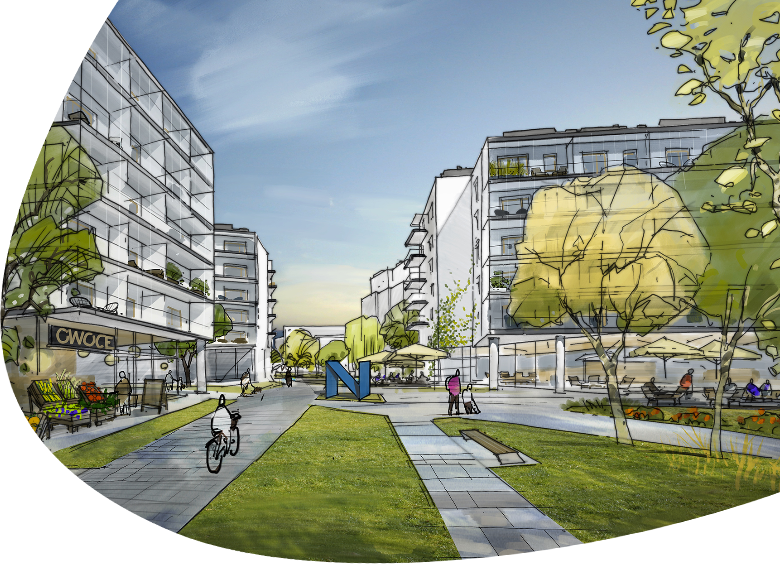 New project
Prices from
18 900 PLN/sqm
Check our current offer
22 351 66 56
Mon. – Wed. 10 am – 6 pm
Thu. 11 am – 6 pm
Fri. 10 am – 6 pm
Sat. 10 am – 3 pm

THERE WILL BE A CITY HERE
Literacka Apartments is a new project located on the border of three districts: Bielany, Żoliborz and Bemowo. As a part of the residential area, a vibrant municipal space will be created referring to the concept of the recognized and appreciated Żoliborz Artystyczny, and its excellent location will allow effective access and convenient utilisation of the charms of living in a big city.

THERE WILL BE A CITY HERE
friendly urban space in the climate of the Żoliborz Artystyczny
full infrastructure of Bielany, Żoliborz and Bemowo in the neighbourhood: schools, kindergartens, supermarkets, commercial malls, green areas
proximity of al. Armii Krajowej and ul. Powązkowska, allowing effective access
numerous bus (100m) and tram lines (500m) in the neighbourhood

Green Project Charter
The Green Project Charter (GPC) is an internal standard (included in our EGS strategy) which guarantees optimal benefits for residents, and design solutions that are consistent with the priorities of sustainable urban development.

Apartamenty Literacka complies with the requirements of the Green Project Charter as it has a wide range of features that ensure comfort of living and caring for the environment.

Learn more about our Green Charter.


ON THE BORDER OF THREE DISTRICTS
The Literacka Apartments is a project located between Literacka street and Maczka street. Right next to it, three districts meet – Bielany, Żoliborz and Bemowo – each with rich commercial & service facilities. Schools and kindergartens are situated in the area and it takes a few minutes to get to popular green areas, such as Olszyna Park and Lasek na Kole. Adjacent arterial roads and the extended municipal transportation system allow convenient movement within the city.
Advantages of the location and surroundings:
Numerous cycle paths in the area

Two-level apartments

Excellent location

2 minutes away from the bus stop

Proximity of schools and preschools

Green areas nearby (Lasek na Kole Woods and Olszyna Park)

Green surroundings

Recreational and sports areas nearby

A wide range of shops and services in the area

Communal meeting point for residents (observation deck)

Excellent project to live in or for rent

Fast commute to the city centre

IN THE SPIRIT OF THE ARTISTIC ŻOLIBORZ
The Literacka Apartments refer to the concept of Żoliborz Artystyczny developed by us and rewarded many times. Our proven recipe for a fully vibrant part of the town is:
urban squares, streets and passages,
numerous shops, cafes, service facilities,
attractively arranged green areas and playgrounds,
attractively arranged green areas and playgrounds,

URBAN SPACE
Apartamenty Literacka is a multi-story development meticulously designed with attention to every detail. Apart from its appealing and well-thought-out design, the project will feature a vibrant urban space, with numerous service outlets, green public plazas, recreational areas, and playgrounds for children.
Advantages of the project:
High-quality finishing materials, certified anti-dust paints

Waste segregation rooms away from circulation routes and equipped with a separate ventilation system

Structural landscaping - benches, bicycle stands etc.

Meticulously arranged green areas

Safe playground

Energy-saving LED lighting in common areas

Energy-efficient lifts

Common areas fed from photovoltaic panels – lower charges

Higher energy efficiency of the buildings thanks to additional thermal insulation

Parking spaces for two-wheelers

Videocom system

Community access control systems for the estate, for individual buildings and garages

Garages equipped with ventilation with carbon monoxide and propane-butane sensors

Modern architecture

An underground garage hall and surface parking spaces next to the building

Services available onsite

Wide parking spaces (250cm)

Fenced and monitored for the constant safety of residents

Illuminated pathways, motion and twilight sensors

Amenities for people with disabilities

Courtyard sculpture

Waste segregation
WITH COMFORT IN MIND
A wide range of elements on the estate are there to improve the living comfort of its residents. These are:
Unique atmosphere

Graphical décor in the interiors, sculptures and a consistent visual identification system enhance the attractiveness of the common areas and give the project a unique character

Playgrounds

Publicly accessible and private areas for children's activities offer a variety of attractions including a sand pit and slides

Safety

A community access control system for the estate for individual buildings and garages, and a guard room

The 15-minute City

Key infrastructure and services, such as public transport, education, shops, recreation, green areas, sports infrastructure and health care, are available on the project site or within walking distance.

Smart building

Intelligent solutions that open driveways/pedestrian gates/doors to the building with a smart phone and automatic lift call up

Bicycle infrastructure

Bike stands and repair station to facilitate the comfortable use of bicycles

Anti-smog filters

Add-ons to HVAC systems that clean the air in each home to protect residents from smog, allergens and other pollutants
ENVIRONMENTALLY FRIENDLY
The project will have a number of green features, including:
Photovoltaics

Roof-top photovoltaic panels reduce CO2 emissions and lower the energy bills for common areas.

Sustainable transport

Bicycle stands and a charging station for cars to facilitate the use of environmentally friendly means of transport.

Green areas

Abundant greenery with numerous trees, shrubs and flower meadows is arranged to lower the temperature on hot days, to absorb pollutants, and also to retain water thus helping conserve biodiversity.

Neighbourhood herb garden

A space dedicated to growing herbs and other plants, fostering integration among residents and promoting communal care for the estate's surroundings.

Lighting

The use of modern LED lamps and dusk detectors, with the possibility of setting a night break so as to reduce power consumption and lower electricity bills while smartly located light fixtures reduce light pollution.

A rain garden

The proper selection of plants and soil prevents groundwater depletion and localised floods through rainwater retention and increasing the amount of water present in the landscape during dry periods

Green roof

The vegetation on the roof improves the local climate by increasing air humidity and reducing air temperature, provides thermal and sound insulation, protects the roof against damage, purifies the air and is maintenance free.

Waste segregation

Bins located on the project enable residents to segregate their waste, including waste batteries.

Insect house

A custom-made box made of natural materials that provides shelter for useful insect species such as bees, ladybirds or earthworms that increase the yield of shrubs and fruit trees, and feed on crop pests such as greenflies.

COMFORT AND FUNCTIONALITY
The project includes apartments of various sizes with comfortable and easily configurable layouts. A large selection of 2-room (one bedroom) flats is an excellent choice for both singles, couples, and investors alike. For families with children in mind, we have designed comfortable 3-bedroom, and larger apartments as well. Apartments on the ground floor will feature private gardens, while those on higher floors, spacious balconies. For the convenience of residents we've also included an underground car park and storage units.
Advantages of the apartments:
Balcony, terrace, loggia or private garden for all flats

Glazed balconies

Adequate sunlight in all flats

Optic fibre and TV cables pre-installed in all flats

Large glazed surfaces

Noise protection of all flats

Storage units

Terrace lighting

Functional flat layout

Anti-smog protection windows

Certified security doors
VISIT OUR SALES OFFICE
Why is it worth visiting us?
Our sales offices are located on site or in the vicinity of the project, so you will be able to explore the neighbourhood and view your future apartment and project grounds.
During the meeting, we will take you through the purchase process, answer your questions, present visualizations, 3D mock-ups and apartment plans, all in a pleasant atmosphere.
Safety first! To protect our customers' health, we have put in place the necessary protection measures in our offices.
CALL AND ARRANGE A MEETING
We are here to answer every question
Sales Office Address

ul. Literacka 7, Warszawa

Find directions

Mon. – Wed. 10 am – 6 pm
Thu. 11 am – 6 pm
Fri. 10 am – 6 pm
Sat. 10 am – 3 pm
Meet our advisors
They'll give you a detailed offer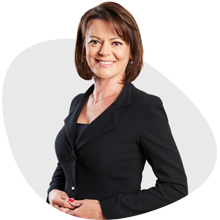 Iwona Grodek-Szalak
[email protected]
+ 48 728 821 836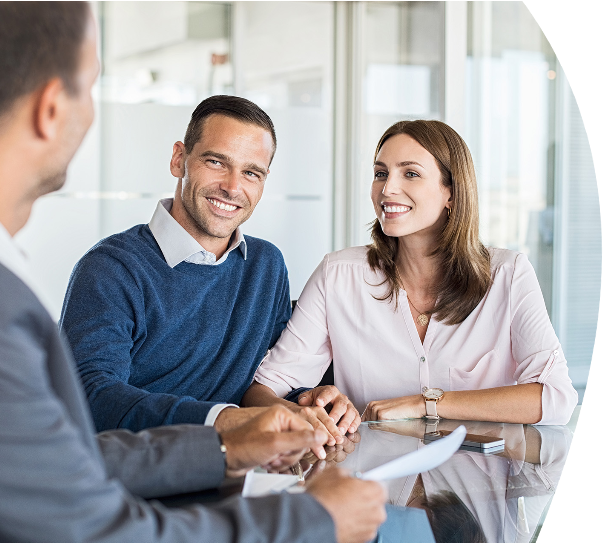 MORTGAGE LOANS
Looking for a loan?
Take advantage of our expertise and support in obtaining finance for your apartment or commercial space. Check out our loan brokerage services.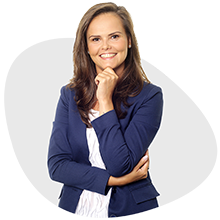 Julita Wasilewska
Specjalista ds. Kredytów Hipotecznych
[email protected]
539 911 130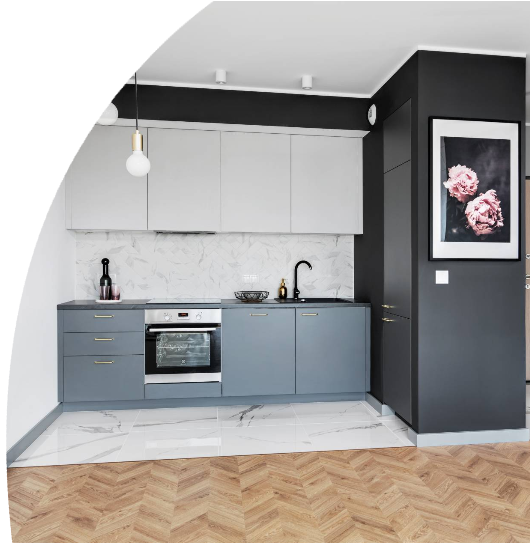 FIT-OUT PACKAGES
Together we will create your space
Take advantage of our expertise and services to fit-out your turn-key apartment. Check out our range of fit-out packages.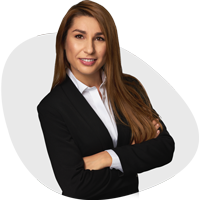 Emilia Sokulska
[email protected]
539 529 387
Strona domd.pl może wyświetlać się nieprawidłowo
Używasz przeglądarki, która nie jest aktualna, w związku z czym strona domd.pl może wyświetlać się nieprawidłowo. Otwórz stronę w innej przeglądarce. Jeśli potrzebujesz pobrać i zainstalować wspieraną przegladarkę, linki znajdziesz tutaj:
Pamiętaj, że oprócz wyświetlania prawidłowo treści, aktualna przeglądarka zadba o Twoje bezpieczeństwo w sieci.