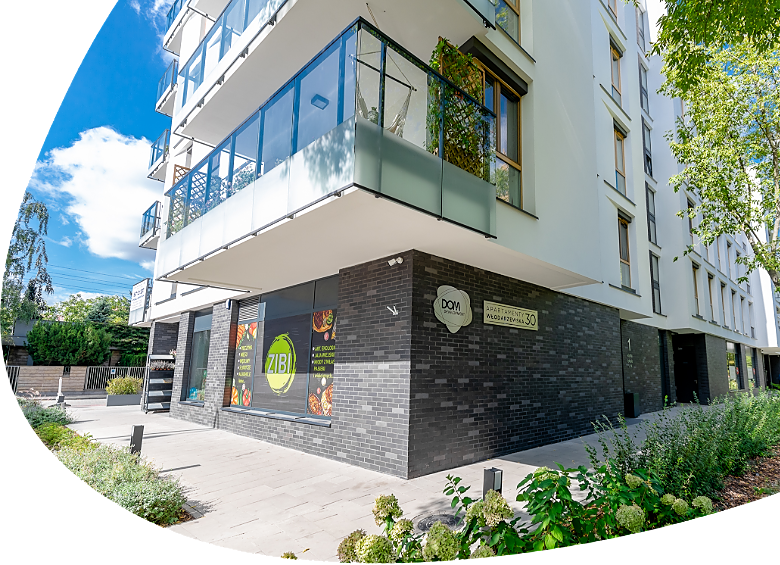 LAST COMMERCIAL UNITS FOR SALE
Check our current offer
22 351 66 50
Mon. – Wed. 10 am – 6 pm
Thu. 11 am – 6 pm
Fri. 10 am – 6 pm
Sat. 10 am – 3 pm
ul. Włodarzewska 30, Warszawa, Ochota

APARTMENTS IN GREEN SURROUNDINGS
Apartamenty Włodarzewska 30 are located in the greenest part of Ochota. This project is a continuation of Dom Development's best projects in this district. Combining its perfect location close to the Szczęśliwicki Park, the area's modern, intimate architecture and the unique views of the Warsaw skyline and the park, Apartamenty Włodarzewska 30 are the perfect place to live.
VISIT OUR SALES OFFICE
Why is it worth visiting us?
Our sales offices are located on site or in the vicinity of the project, so you will be able to explore the neighbourhood and view your future apartment and project grounds.
During the meeting, we will take you through the purchase process, answer your questions, present visualizations, 3D mock-ups and apartment plans, all in a pleasant atmosphere.
Safety first! To protect our customers' health, we have put in place the necessary protection measures in our offices, and our employees are tested weekly for COVID-19.
CALL AND ARRANGE A MEETING
We are here to answer every question
Mon. – Wed. 10 am – 6 pm
Thu. 11 am – 6 pm
Fri. 10 am – 6 pm
Sat. 10 am – 3 pm
Meet our advisors
They'll give you a detailed offer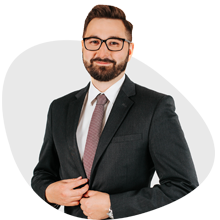 Mateusz Białek
[email protected]
660 610 604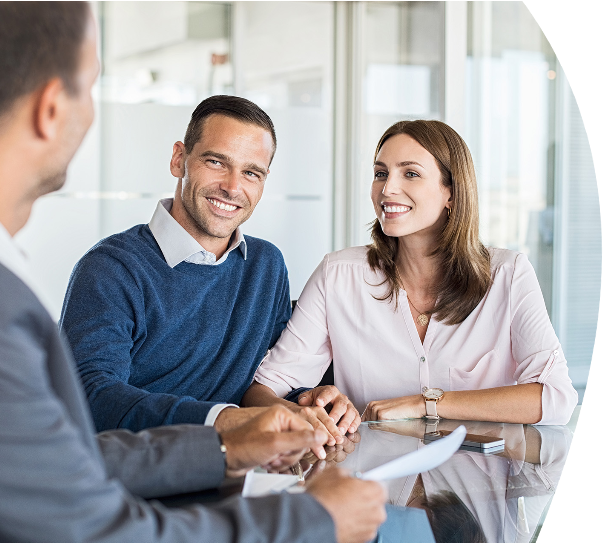 MORTGAGE LOANS
Looking for a loan?
Take advantage of our expertise and support in obtaining finance for your apartment or commercial space Check out our loan brokerage services.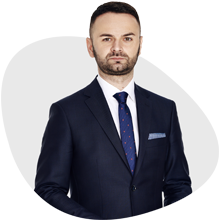 Bartosz Wawrykiewicz
Specjalista ds. Kredytów Hipotecznych
[email protected]
664 140 208
Strona domd.pl może wyświetlać się nieprawidłowo
Używasz przeglądarki, która nie jest aktualna, w związku z czym strona domd.pl może wyświetlać się nieprawidłowo. Otwórz stronę w innej przeglądarce. Jeśli potrzebujesz pobrać i zainstalować wspieraną przegladarkę, linki znajdziesz tutaj:
Pamiętaj, że oprócz wyświetlania prawidłowo treści, aktualna przeglądarka zadba o Twoje bezpieczeństwo w sieci.