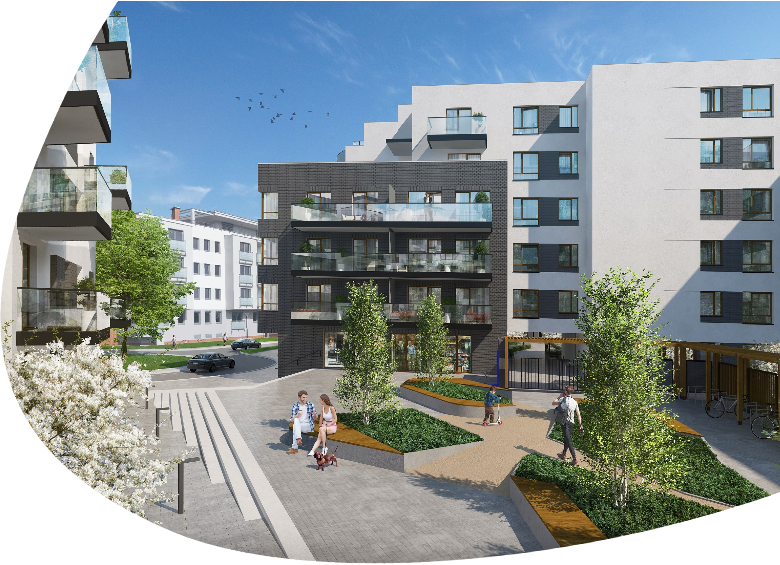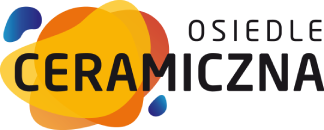 LAST
READY FLATS
Check our current offer
22 351 66 76
Mon. – Wed. 10 am – 6 pm
Thu. 11 am – 6 pm
Fri. 10 am – 6 pm
Sat. 10 am – 3 pm

WITH FAMILIES IN MIND
Come and see the new Ceramiczna project, an investment of the Warsaw Housing Cooperative (Warszawska Spółdzielnia Mieszkaniowa) developed by Dom Development. This project is located at Ceramiczna street in the Tarchomin district of Warsaw. Due to its location the project is ideal for young families with children. Shoppers will be attracted by the nearby Galeria Północna, parents will find the neighbourhood of schools and preschools convenient, while the numerous green areas and the proximity the Vistula river will be a treat for fans of active outdoor leisure.

WITH FAMILIES IN MIND
located next to modern educational establishments
walking distance to Galeria Północna
shopping centre with a wide range of shops and service outlets there
close to the Vistula river and numerous green areas
a quick commute to major thoroughfares (the Northern Bridge, Modlińska street and the S8 expressway)
friendly common areas
a resident's club which is a unique room fostering neighbourly integration
functional apartment layouts with large balconies or terraces

WARSZAWSKA SPÓŁDZIELNIA MIESZKANIOWA
The Warsaw Housing Cooperative (Warszawska Spółdzielnia Mieszkaniowa) was founded in 1921. The Cooperative has developed a number of excellent projects during its 100 years of operation, which are highly regarded both by the capital's residents and by experts alike. These are complexes of houses in Żoliborz, Rakowiec and Koło and others. The Warsaw Housing Cooperative has about 30 thousand members now, which makes it one of the largest organisations of this type in Warsaw. Continued investment activity has enabled the Cooperative to accumulate a store of nearly 500 assets across several estates located in various districts.


CONVENIENT LOCATION
This project is located in the central part of Tarchomin at Ceramiczna street. The major advantages of this location are:
an easy commute to the city centre and other districts via Maria Skłodowska-Curie Bridge (known as the Northern Bridge) and Modlińska street,
quick access (5 minutes) to the S8 expressway which is a part of the Warsaw ring road which provides a convenient exit from the city,
the proximity of attractive natural areas, namely the picturesque bank of the Vistula river and the Henryków forest complex,
a popular cycleway along the nearby Żerański Canal,
about 25-minutes' drive to the Zegrzyńskie Lake.

BENEFITS OF THE NEIGHBOURHOOD
The new release of Ceramiczna project boasts a location in the very heart of Tarchomin district where abundant urban infrastructure is an unquestionable benefit. The project is adjacent to modern educational establishments (Primary School No. 355 and Preschool No. 430) to the north. While to the south there are several supermarkets (Biedronka, Lidl and Carrefour) and the Galeria Północna shopping centre (150 meters away). Numerous bus and tram lines in the neighbourhood provide quick access to the metro and subsequently provide an easy commute to the city centre and other areas of Warsaw.
Advantages of the location and surroundings:
Numerous bike lanes in the neighbourhood

Rich cultural offer in the neighbourhood

Excellent location

5 min. walk to the stop

Close to schools and kindergartens
WITH COMFORT IN MIND
A wide range of elements on the estate are there to improve the living comfort of its residents. These are:
Playgrounds

Two areas for children's activities that offer a variety of attractions including a swing, a slide, a trampoline, a sandbox and monkey bars

A neighbourhood club

A unique space conducive to good neighbourly integration and building the local community

Unique atmosphere

Artistic installations referring to Plastuś, the hero of children's novels by Maria Kownacka, which improve the attractiveness of the common areas of the project

Recreation areas

Spaces featuring benches and tables surrounded by greenery which provide a place for a peaceful rest in nature yet close to home

Safety

Community access control system

Bicycle infrastructure

Bike stands and pram/bicycle storage rooms to facilitate the comfortable use of bicycles

Anti-smog filters

Add-ons to HVAC systems that clean the air in homes to protect residents from smog, allergens and other pollutants

FRIENDLY SPACE
The project will be made up of three five-storey buildings. Its modern architecture will feature bright tones with dark accents styled as a brick wall. The interiors of common areas – lobbies and staircases have been designed in smart blacks and whites. The project includes two closed courtyards with playgrounds for kids and recreation spaces for adults, with one of the ground floor units housing a residents' club, which is a unique space conducive to neighbourly integration. The central part will feature a common public plaza with an original artistic installation, emphasizing the family-friendly nature of the project, as older and younger residents will be greeted by Plastuś (Plasticine Boy), the hero of children's novels by Maria Kownacka.
Advantages of the project:
High quality finishing materials, certified anti-dust paints

Spaces used for segregation of waste away from walking/transportation routes and equipped with separate ventilation system

Balconies, terraces, loggias or gardens in each apartment

Railings with glass filling

Small landscape elements - benches, bike racks etc.

Carefully designed green areas

Safe playground

Energy saving elevators

Storage areas

Parking spaces for single-track vehicles

System for controlling access to the area of the estate, to the buildings and garages

Modern architecture

Underground parking space

Meeting zone for the inhabitants

Wide parking spaces (250 cm)

Facilities for the disabled

Sculpture of "Plastuś" on patio

FUNCTIONAL APARTMENTS
The first stage of the new release of The Ceramiczna project will accommodate 188 apartments with 1 to 5 rooms with functional layouts and highly sought-after floorage ranging from 28 to 111 sq.m. The majority of the apartments will have two rooms, easily configurable floor plans and an average floor area of 42 sq.m. All the apartments will have balconies, terraces or loggias while some of the ground floor apartments will have a garden. For residents' convenience we have designed an underground car park. The layout of the apartments has been designed so as to facilitate the arrangement of a remote workspace.
Advantages of the apartments:
Optimal sun exposure of the flats

All flats provided with optical fibre cables and radio & TV connections

Acoustic protection of the flats

Functional layouts of the flats

Anti-smog protection in windows
VISIT OUR SALES OFFICE
Why is it worth visiting us?
Our sales offices are located on site or in the vicinity of the project, so you will be able to explore the neighbourhood and view your future apartment and project grounds.
During the meeting, we will take you through the purchase process, answer your questions, present visualizations, 3D mock-ups and apartment plans, all in a pleasant atmosphere.
Safety first! To protect our customers' health, we have put in place the necessary protection measures in our offices.
CALL AND ARRANGE A MEETING
We are here to answer every question
Sales Office Address

ul. Ceramiczna 5d, Warszawa

Find directions

Mon. – Wed. 10 am – 6 pm
Thu. 11 am – 6 pm
Fri. 10 am – 6 pm
Sat. 10 am – 3 pm
Meet our advisors
They'll give you a detailed offer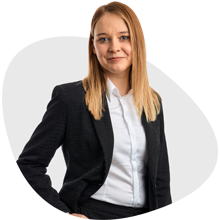 Magdalena Iwańczyk
[email protected]
668 233 375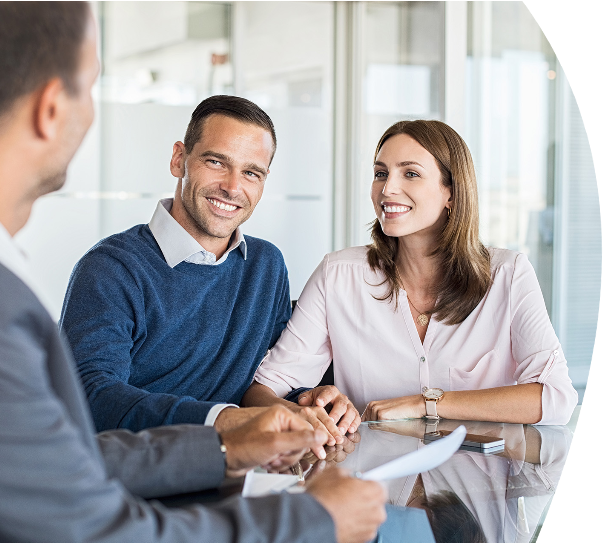 MORTGAGE LOANS
Looking for a loan?
Take advantage of our expertise and support in obtaining finance for your apartment or commercial space. Check out our loan brokerage services.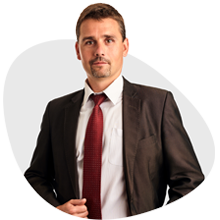 Maciej Wróblewski
Specjalista ds. Kredytów Hipotecznych
[email protected]
698 923 662
FIT-OUT PACKAGES
Together we will create your space
Take advantage of our expertise and services to fit-out your turn-key apartment. Check out our range of fit-out packages.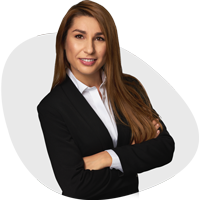 Emilia Sokulska
[email protected]
539 529 387
Strona domd.pl może wyświetlać się nieprawidłowo
Używasz przeglądarki, która nie jest aktualna, w związku z czym strona domd.pl może wyświetlać się nieprawidłowo. Otwórz stronę w innej przeglądarce. Jeśli potrzebujesz pobrać i zainstalować wspieraną przegladarkę, linki znajdziesz tutaj:
Pamiętaj, że oprócz wyświetlania prawidłowo treści, aktualna przeglądarka zadba o Twoje bezpieczeństwo w sieci.