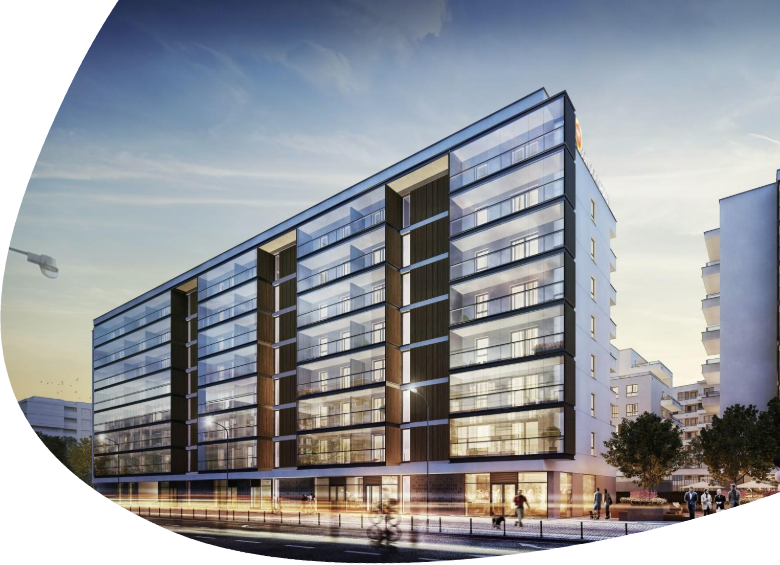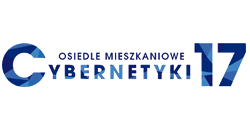 LAST COMMERCIAL UNITS FOR SALE
Check our current offer
22 351 66 51
Mon. – Wed. 10 am – 6 pm
Thu. 11 am – 6 pm
Fri. 10 am – 6 pm
Sat. 10 am – 3 pm

CLOSE AND COMFORTABLE
Osiedle Cybernetyki 17 is a modern reimagining of the district with tradition. It is located in an excellent location, providing everyday convenience and also making it an excellent choice for an investment property.
The location coupled with well-thought-out urban space – from the public welcome square to green courtyards, buildings with light architectural forms and functional apartments – is a great choice for people who enjoy contemporary and intense living.

CLOSE AND COMFORTABLE
excellent location in the Mokotów district of Warsaw
close to the business centre
proximity to an expressway
easy access to public transport
a 10-minute walk to Galeria Mokotów
numerous schools and kindergartens in the neighbourhood
many cafés and restaurants in the area
a variety of fitness centres and clubs

LOCATION FULL OF POSSIBILITIES
The location of the Cybernetyki 17 project makes for an excellent commute to the entire city:
all urban transport modes (metro, tram, bus) are available in close proximity
easy commute by car to the city centre and other districts of Warsaw
close to the airport, SKM railway station, A2 motorway
Mokotów offers many attractions: restaurants, cafés, horse racing, cycle and running tracks … you won't be bored there!


MODERN ARCHITECTURE
The key premise of the architects of the Cybernetyki 17 project was to combine modern, technological motifs with architectural thought and contemporary art. That was how the open urban concept was developed, with an open welcome plaza enriched with an artistic installation.
The façades of the building will be kept in bright colours with interesting details in the form of walnut panels and perforated metal components. Functional courtyards make it easy for the residents to relax in the comfort of their homes.
VISIT OUR SALES OFFICE
Why is it worth visiting us?
Our sales offices are located on site or in the vicinity of the project, so you will be able to explore the neighbourhood and view your future apartment and project grounds.
During the meeting, we will take you through the purchase process, answer your questions, present visualizations, 3D mock-ups and apartment plans, all in a pleasant atmosphere.
Safety first! To protect our customers' health, we have put in place the necessary protection measures in our offices, and our employees are tested weekly for COVID-19.
CALL AND ARRANGE A MEETING
We are here to answer every question
Sales Office Address

ul. Białej Floty 6, Warszawa

Find directions

Mon. – Wed. 10 am – 6 pm
Thu. 11 am – 6 pm
Fri. 10 am – 6 pm
Sat. 10 am – 3 pm
Meet our advisors
They'll give you a detailed offer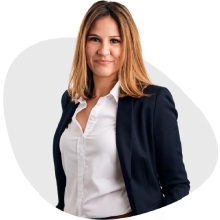 Anna Lezińska
[email protected]
664 140 220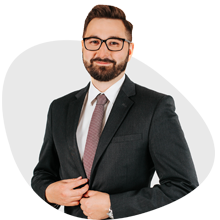 Mateusz Białek
[email protected]
660 610 604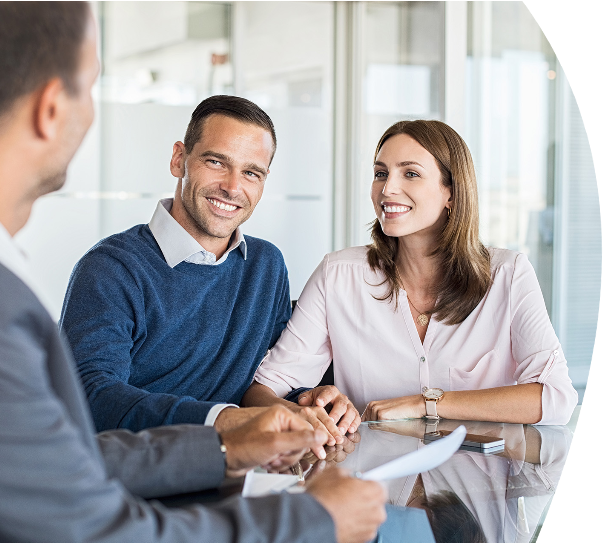 MORTGAGE LOANS
Looking for a loan?
Take advantage of our expertise and support in obtaining finance for your apartment or commercial space Check out our loan brokerage services.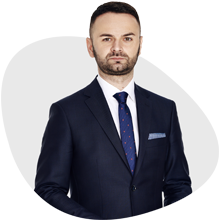 Bartosz Wawrykiewicz
Specjalista ds. Kredytów Hipotecznych
[email protected]
664 140 208
Strona domd.pl może wyświetlać się nieprawidłowo
Używasz przeglądarki, która nie jest aktualna, w związku z czym strona domd.pl może wyświetlać się nieprawidłowo. Otwórz stronę w innej przeglądarce. Jeśli potrzebujesz pobrać i zainstalować wspieraną przegladarkę, linki znajdziesz tutaj:
Pamiętaj, że oprócz wyświetlania prawidłowo treści, aktualna przeglądarka zadba o Twoje bezpieczeństwo w sieci.