LAST FLATS FOR SALE
Check our current offer
22 351 66 52
Mon. – Wed. 10 am – 6 pm
Thu. 11 am – 6 pm
Fri. 10 am – 6 pm
Sat. 10 am – 3 pm
ul. Pełczyńskiego 14, Warszawa, Bemowo

ENJOY COMFORTABLE LIVING IN THE HEART OF BEMOWO
Osiedle Premium is an offer for those who wish to enjoy the tranquillity of Bemowo, without sacrificing the comforts of living in the capital. Ideally located for convenient urban transport connections, this project will make daily commuting easier for its future residents.
Being close to nature and green spaces, having a rich educational offering and numerous shops and shopping centres in the area makes living in the heart of Bemowo very comfortable.

ENJOY COMFORTABLE LIVING IN THE HEART OF BEMOWO
perfect location in the heart of Bemowo
new and numerous tram lines
proximity to the second metro line
a wide range of shops and services in the area
numerous educational establishments
green areas in the near vicinity - Fort Blizne, Fort Bema
free Internet within Bemowo
a plethora of gyms and fitness clubs

LOCATION FULL OF POSSIBILITIES
The location of Osiedle Premium provides excellent connections with the entire city:
easy access to all forms of public transport (metro, tram, bus)
seamless connection by car with the city centre and other districts of Warsaw
close to the ring road and the exit routes from the city
In the district of Bemowo you will enjoy tranquillity, at the same time being able to get to any point in the city without any problem


IN THE HEART OF THE DISTRICT
Osiedle Premium is located within an area that perfectly matches the needs of today's Varsovians. Many shops and service outlets, shopping centres and educational establishments, parks and gyms are all within easy reach, and all contribute to the daily comfort that future residents will enjoy.
Families with children, couples as well as singles will feel at home here.

Advantages of the location and surroundings:
Small landscape elements - benches, bike racks etc.

Excellent location

Numerous bike lanes in the neighbourhood

Exceptional walking areas in the neighbourhood

Close to schools and kindergartens

Vibrant residential estate

Easy access to the central ring road

MODERN ARCHITECTURE
Osiedle Premium is based on naturalistic design philosophy. There is an interesting architecture and a careful finish to the buildings, surrounded by thoughtfully-composed wavy planes of trees and shrubs.
The convenience of daily life for future residents is ensured by underground parking, functionally-planned common areas and service outlets on the ground floor.
Advantages of the project:
Cascading terraces

Carefully designed green areas

Baby carriage rooms and storage rooms in the area of the estate

Safe playground

The estate designed in a way ensuring minimized energy consumption

Acoustic protection of the flats

Parking spaces outside of direct neighbourhood of windows

System for controlling access to the area of the estate, to the buildings and garages

Garages equipped with ventilation with carbon monoxide and LPG concentration sensors

Illuminated paths, motion and dusk sensors

COMFORTABLE SPACE
Through the five stages of development of Osiedle Premium we have prepared 918 comfortable and functional apartments, featuring the most sought-after sizes of floorspace. Future residents will be able to choose from a wide range of units, from a 31 sq.m. studio to a 128 sq.m. apartment.

Advantages of the apartments:
Balconies, terraces, loggias or gardens in each apartment

Optimal sun exposure of the flats

High quality finishing materials, certified anti-dust paints

All flats provided with optical fibre cables and radio & TV connections

Certified anti-burglary doors

Functional layouts of the flats

Glazed balconies
VISIT OUR SALES OFFICE
Why is it worth visiting us?
Our sales offices are located on site or in the vicinity of the project, so you will be able to explore the neighbourhood and view your future apartment and project grounds.
During the meeting, we will take you through the purchase process, answer your questions, present visualizations, 3D mock-ups and apartment plans, all in a pleasant atmosphere.
Safety first! To protect our customers' health, we have put in place the necessary protection measures in our offices, and our employees are tested weekly for COVID-19.
CALL AND ARRANGE A MEETING
We are here to answer every question
Mon. – Wed. 10 am – 6 pm
Thu. 11 am – 6 pm
Fri. 10 am – 6 pm
Sat. 10 am – 3 pm
Meet our advisors
They'll give you a detailed offer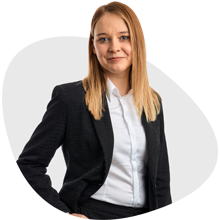 Magdalena Iwańczyk
[email protected]
668 233 375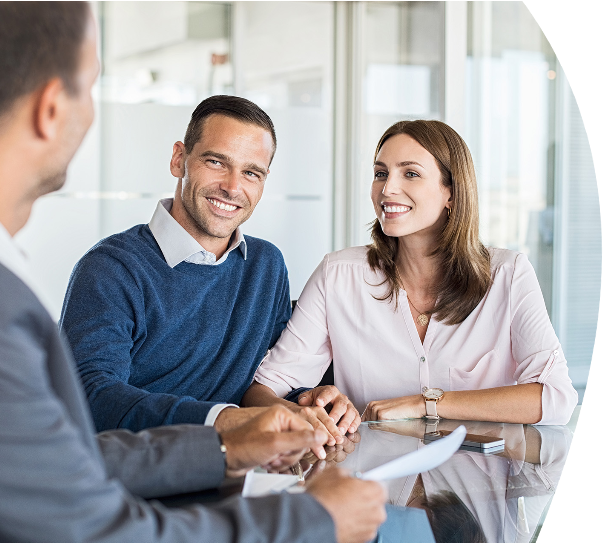 MORTGAGE LOANS
Looking for a loan?
Take advantage of our expertise and support in obtaining finance for your apartment or commercial space Check out our loan brokerage services.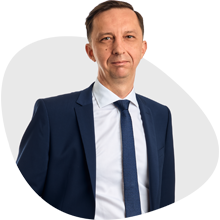 Paweł Kisiel
Specjalista ds. Kredytów Hipotecznych
paweł

[email protected]
735 202 619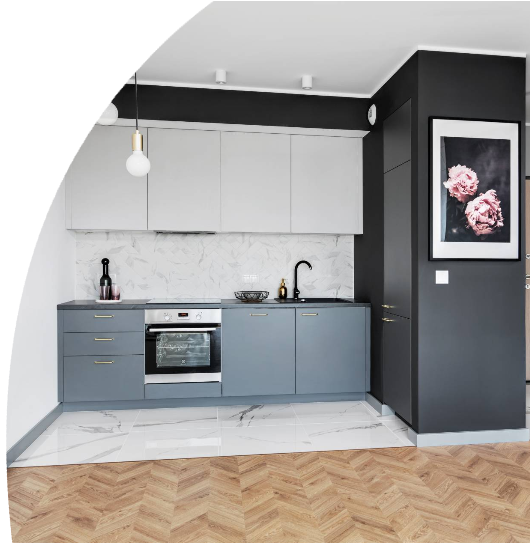 FIT-OUT PACKAGES
Together we will create your space
Take advantage of our expertise and services to fit-out your turn-key apartment. Check out our range of fit-out packages.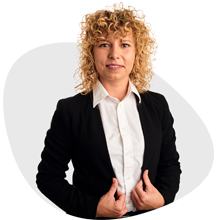 Bożena Kornacka
Specjalista ds. aranżacji wnętrz
[email protected]
539 529 387
Strona domd.pl może wyświetlać się nieprawidłowo
Używasz przeglądarki, która nie jest aktualna, w związku z czym strona domd.pl może wyświetlać się nieprawidłowo. Otwórz stronę w innej przeglądarce. Jeśli potrzebujesz pobrać i zainstalować wspieraną przegladarkę, linki znajdziesz tutaj:
Pamiętaj, że oprócz wyświetlania prawidłowo treści, aktualna przeglądarka zadba o Twoje bezpieczeństwo w sieci.