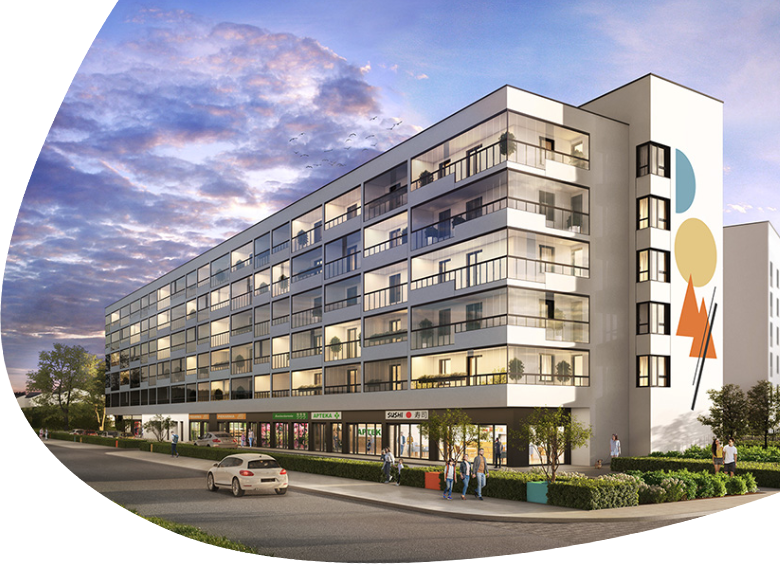 NEW PROJECT
IN URSUS DISTRICT
FLATS PRICES
FROM 12 900 PLN/SQM
Check our current offer
22 351 66 50
Mon. – Wed. 10 am – 6 pm
Thu. 11 am – 6 pm
Fri. 10 am – 6 pm
Sat. 10 am – 3 pm

COMFORT EVERY DAY
Are you a fan of urban lifestyle? Live in the Residential Area Osiedle przy Alejach in Włochy area! The closest neighbourhood offers availability of an extended commercial & service infrastructure and ensures effective traffic access. Choose Osiedle przy Alejach and use the city all you want!

COMFORT EVERY DAY
quick access to the city centre and exit outside of the town (Aleje Jerozolimskie, ring road)
close to popular commercial malls (Reduta, Blue City, Factory Ursus)
quiet and green Stare Włochy in the neighbourhood
modernistic architecture of the project and environment friendly & smart building solutions
differentiated floor areas and functional layouts of apartments

Green Project Charter
The Green Project Charter (GPC) is an internal standard (included in our EGS strategy) which guarantees optimal benefits for residents, and design solutions that are consistent with the priorities of sustainable urban development.

Osiedle Przy Alejach complies with the requirements of the Green Project Charter as it has a wide range of features that ensure comfort of living and caring for the environment.

Learn more about our Green Charter.


EXCELLENT ACCESS
The location of the Residential Area Osiedle przy Alejach ensures very good access to other parts of the city:
closeness to Aleje Jerozolimskie, allowing smooth access to the city centre,,
5 min to S8 route and Southern Warsaw Ring Road ensuring quick exit from the city,
numerous bus lines in the neighbourhood,
railway station Warsaw Aleje Jerozolimskie within 1km.

NEIGHBOURHOOD FULL OF AMENITIES
The Residential Area Osiedle przy Alejach is being erected in Włochy, within its oldest part. This place is characterized by low buildings situated at a distance from each other and green areas (such as Park with Ponds Cietrzewia) allowing relaxation in nature. Schools and kindergartens, small shops, supermarkets (E.Leclerc, Biedronka), furniture stores are located in the nearest neighbourhood, and commercial malls (Reduta, Blue City, Factory Ursus) are within a few minute drive. Effective access within the city is ensured by adjacent Aleje Jerozolimskie and public transportation (numerous bus lines, Fast Urban Railway).
Advantages of the location and surroundings
Well connected location

Numerous cycle paths in the area

3 minutes away from the bus stop

Proximity of schools and preschools

Green surroundings, proximity of Parki ze Stawami Cietrzewia

Quick access to the ring road
AMENITIES FOR INHABITANTS
There are a number of elements improving comfort of life for the inhabitants in the residential area, including:
Unique climate

Murals, graphics inside and consistent visual identification system, improving attractiveness of common parts in the residential areas and giving it unique character.

Smart building

Solutions allowing, for instance, opening of gates/ doors to the building using smartphone and automatic lift operation.

Safety

Access control system to the residential area, buildings and garages, and security personnel room.

15-minute city

Availability of key infrastructure and services i.e. public transportation, shops, recreation, education, green areas, sport and healthcare infrastructure in the residential area itself or within a walking distance.

Bicycle infrastructure

Bike stands ensuring comfort of using the two-wheeled vehicles.

Anti-smog filters

Covers on the ventilation cleaning air in the apartment, protecting inhabitants from smog, allergens and other contamination.

MODERNISTIC ARCHITECTURE
Osiedle przy Alejach has been designed in the spirit of Bauhaus, the trend in architecture and design which was characterized by functionality of solutions, simplicity or abstract patterns. Glazed elevations from the side of the street will give modern appearance to the project and the interiors will be decorated using colourful graphics consisting of geometric figures. The residential area has ecological solutions, such as green roofs and photovoltaic panels which allow reduction of energy bills in common areas. Furthermore, for comfort of the inhabitants, the design includes an underground garage and service facilities on the ground floor.
Advantages of the project
Waste segregation rooms away from circulation routes and equipped with a separate ventilation system

Structural landscaping

Meticulously arranged green areas

Energy-saving LED lighting in common areas

Energy-efficient lifts

Bike stands

High quality finishing materials, certified anti-dust paints

Storage rooms in the area of the estate

Common areas fed from photovoltaic panels

Higher energy efficiency of the buildings thanks to additional thermal insulation

Videocom system

Garages equipped with ventilation with carbon monoxide and propane-butane sensors

Modern architecture - mural on the facade
TAKING CARE OF THE ENVIRONMENT
We have planned a broad range of environmentally friendly solutions in the residential area, including:
Photovoltaics

Solar panels mounted on roofs of the buildings reduce CO2 emission and allow reduction of bills for energy in common areas.

Insect house

Structure made of natural materials ensuring shelter for useful species, such as bees, ladybirds or caterpillars, which increase yield of fruit bushes and trees, and eat harvest pests, such as aphids.

Green areas

Rich arrangement of green areas, including trees, bushes, reduces temperature on hot days, absorbs hazardous substances, but also retains water and contributes to maintenance of biodiversity

Lighting

Use of modern LED lamps and dusk sensors with the option of night break allows lower power consumption and lower energy charges, and appropriate location of lighting fittings limits light contamination.

Waste segregation

Containers available in the project allow selective collection of thrash, including used batteries.

Green roof

Vegetation placed on the roof cover improves microclimate by increasing air humidity and reducing its temperature, provides a heat-insulating and sound-absorbing layer, protection of roof from damage, purifies air, and also does not require maintenance.

Water retention

Appropriately selected plants and foundation, thanks to retention of rainwater, prevent lowering of ground water and local flooding, and increase the quantity of water in the landscape during dry period.



FUNCTIONAL LAYOUTS
The offer includes apartments with various surface areas, from studios to 4-room flats allowing attractive interior design. Flats on the ground floor will have gardens, and those on higher floors will have balconies or loggias equipped with retractable glazing frames.
Advantages of the apartments:
Balcony, terrace, loggia or private garden for all flats

Adequate sunlight in all flats

Optic fibre and TV cables pre-installed in all flats

Functional flat layout

Anti-smog protection windows

Certified security doors

High windows

Balcony, terrace or loggia door without a sill

Acoustic protection of the flats
VISIT OUR SALES OFFICE
Why is it worth visiting us?
Our sales offices are located on site or in the vicinity of the project, so you will be able to explore the neighbourhood and view your future apartment and project grounds.
During the meeting, we will take you through the purchase process, answer your questions, present visualizations, 3D mock-ups and apartment plans, all in a pleasant atmosphere.
Safety first! To protect our customers' health, we have put in place the necessary protection measures in our offices.
CALL AND ARRANGE A MEETING
We are here to answer every question
Sales Office Address

al. Jerozolimskie 190

Find directions

Mon. – Wed. 10 am – 6 pm
Thu. 11 am – 6 pm
Fri. 10 am – 6 pm
Sat. 10 am – 3 pm
Meet our advisors
They'll give you a detailed offer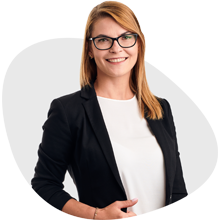 Irmina Piórko
[email protected]
664 140 215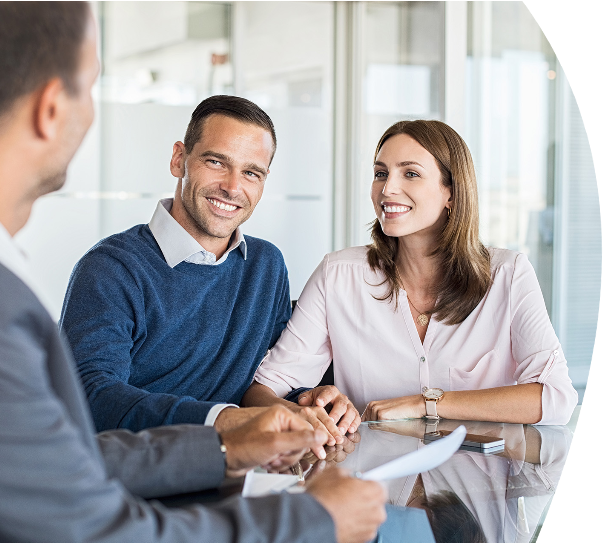 MORTGAGE LOANS
Looking for a loan?
Take advantage of our expertise and support in obtaining finance for your apartment or commercial space. Check out our loan brokerage services.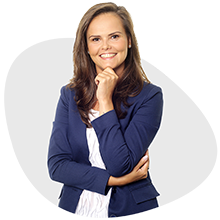 Julita Wasilewska
Specjalista ds. Kredytów Hipotecznych
[email protected]
539 911 130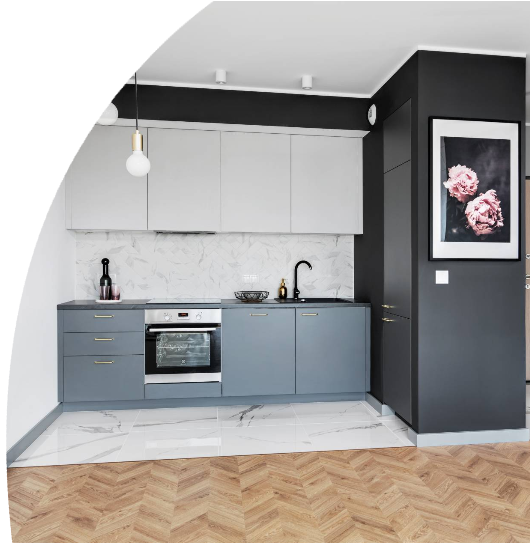 FIT-OUT PACKAGES
Together we will create your space
Take advantage of our expertise and services to fit-out your turn-key apartment. Check out our range of fit-out packages.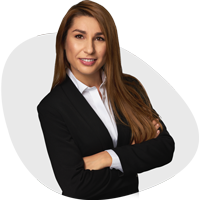 Emilia Sokulska
[email protected]
539 529 387
Strona domd.pl może wyświetlać się nieprawidłowo
Używasz przeglądarki, która nie jest aktualna, w związku z czym strona domd.pl może wyświetlać się nieprawidłowo. Otwórz stronę w innej przeglądarce. Jeśli potrzebujesz pobrać i zainstalować wspieraną przegladarkę, linki znajdziesz tutaj:
Pamiętaj, że oprócz wyświetlania prawidłowo treści, aktualna przeglądarka zadba o Twoje bezpieczeństwo w sieci.