LAST AVAILABLE
FLAT
Check our current offer
22 351 66 52
Mon. – Wed. 10 am – 6 pm
Thu. 11 am – 6 pm
Fri. 10 am – 6 pm
Sat. 10 am – 3 pm

YOUR NEW HOME IN A GREAT LOCATION
Take a look around Grochów. You will find a Scandinavian style housing development there - Osiedle Stacja Grochów. Well-connected with the city, surrounded by numerous parks, recreational areas, retail and service outlets and educational establishments – if you dream of being close to nature and want to fully enjoy the city's life, this is the place for you.

YOUR NEW HOME IN A GREAT LOCATION
quick links to the city centre
balconies or terraces are included in the apartment price
numerous green areas nearby (such as Skaryszewski Park)
the Wiatraczna Roundabout with a wide range of shops and supermarkets
excellent access to public transport

EXCEPTIONAL LOCATION
Osiedle Stacja Grochów is being developed in a unique part of the Praga Południe district,
thanks to its close proximity to the most important public transport routes, it is perfectly connected to other parts of the city
it is located close to Skaryszewski Park, a park with a unique history
just a few minutes' drive from Praga's most interesting cafés and restaurants.

BENEFITS OF THE NEIGHBOURHOOD
The convenient location provides access to numerous shops and open-air markets as well as to shopping centres. There are plenty of jogging tracks, bicycle paths and sports facilities in the vicinity. Praga is also a place of trendy cafés, restaurants and art galleries. A major asset is convenient public transport: buses, trams and the second metro line. The railway station Warszawa Wiatraczna and the third metro line station at Mińska street (750 m from the project) are planned to be built nearby.
Advantages of the location and surroundings:
Neighbourhood of Skaryszewski Park

Close to recreational and sport areas

Rich cultural offer in the neighbourhood

4 min. walk to the stop

MODERN ARCHITECTURE
Osiedle Stacja Grochów will comprise modern five-storey buildings inspired by minimalistic Scandinavian design. The new stage involves the construction of two small buildings with an extensive common area, including a play area for children and an open-air gym for adults.
With a view to ensuring future residents' comfort, a spacious garage hall and bicycle stations are planned on the underground floor, and the entire grounds will be protected 24 hours a day.
Advantages of the project:
Balconies, terraces, loggias or gardens in each apartment.

Service spaces on the ground floor of the building.

System for controlling access to the area of the estate, to the buildings and garages

Fence, monitoring and 24/7 security ensuring safety for the inhabitants

High quality finishing materials, certified anti-dust paints

Garages equipped with ventilation with carbon monoxide and LPG concentration sensors.

The estate designed in a way ensuring minimized energy consumption.

Higher energy efficiency of the buildings thanks to additional thermal insulation

Spaces used for segregation of waste away from walking/transportation routes and equipped with separate ventilation system

Illuminated paths, motion and dusk sensors

Small landscape elements - benches, bike racks etc.

Carefully designed green areas

Facilities for the disabled

Outdoor fitness place in the area of the estate.

COMFORTABLE APARTMENTS
Comfortable spaces, functional layouts, placement of the buildings that ensures good interior lighting and anti-burglary doors – Osiedle Stacja Grochów was conceived with future residents' comfort and security in mind.
In the newest phase of the investment we offer 159 units, most of which are 2- and 3-room apartments with balconies, terraces and ground floor gardens. Check out our offering and select the one that is ideal for you.
Advantages of the apartments:
Acoustic protection of the flats

Certified anti-burglary doors

All flats provided with optical fibre cables and radio & TV connections

Optimal sun exposure of the flats

High quality finishing materials, certified anti-dust paints
VISIT OUR SALES OFFICE
Why is it worth visiting us?
Our sales offices are located on site or in the vicinity of the project, so you will be able to explore the neighbourhood and view your future apartment and project grounds.
During the meeting, we will take you through the purchase process, answer your questions, present visualizations, 3D mock-ups and apartment plans, all in a pleasant atmosphere.
Safety first! To protect our customers' health, we have put in place the necessary protection measures in our offices.
CALL AND ARRANGE A MEETING
We are here to answer every question
Sales Office Address

ul. Przeworska 7,Warszawa

Find directions

Mon. – Wed. 10 am – 6 pm
Thu. 11 am – 6 pm
Fri. 10 am – 6 pm
Sat. 10 am – 3 pm
Meet our advisors
They'll give you a detailed offer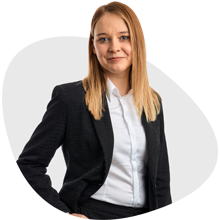 Magdalena Iwańczyk

[email protected]

668 233 375


УВАГА! МИ РОЗМОВЛЯЄМО УКРАЇНСЬКОЮ МОВОЮ!
Наші співробітники будуть раді поспілкуватися з Вами українською мовою та відповісти на будь-які Ваші запитання. Зв'яжіться з нами за телефоном або електронною поштою.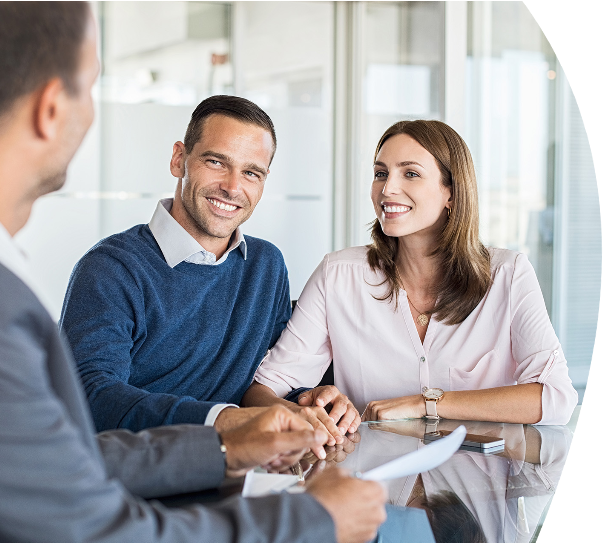 MORTGAGE LOANS
Looking for a loan?
Take advantage of our expertise and support in obtaining finance for your apartment or commercial space. Check out our loan brokerage services.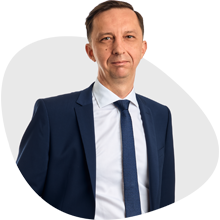 Paweł Kisiel
Specjalista ds. Kredytów Hipotecznych
paweł

[email protected]
735 202 619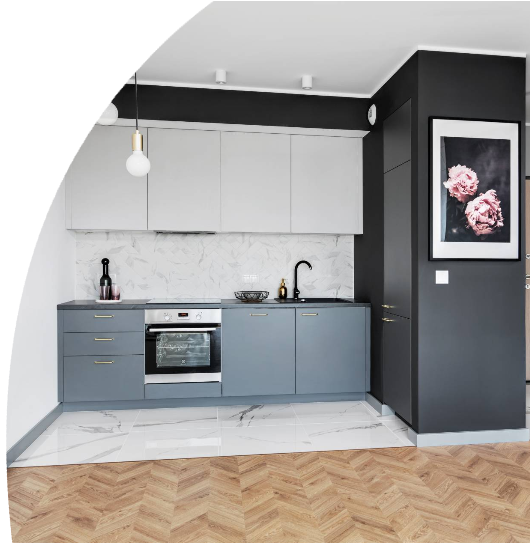 FIT-OUT PACKAGES
Together we will create your space
Take advantage of our expertise and services to fit-out your turn-key apartment. Check out our range of fit-out packages.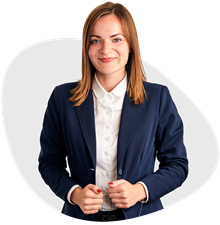 Paulina Bilska
[email protected]
539 529 386
Strona domd.pl może wyświetlać się nieprawidłowo
Używasz przeglądarki, która nie jest aktualna, w związku z czym strona domd.pl może wyświetlać się nieprawidłowo. Otwórz stronę w innej przeglądarce. Jeśli potrzebujesz pobrać i zainstalować wspieraną przegladarkę, linki znajdziesz tutaj:
Pamiętaj, że oprócz wyświetlania prawidłowo treści, aktualna przeglądarka zadba o Twoje bezpieczeństwo w sieci.