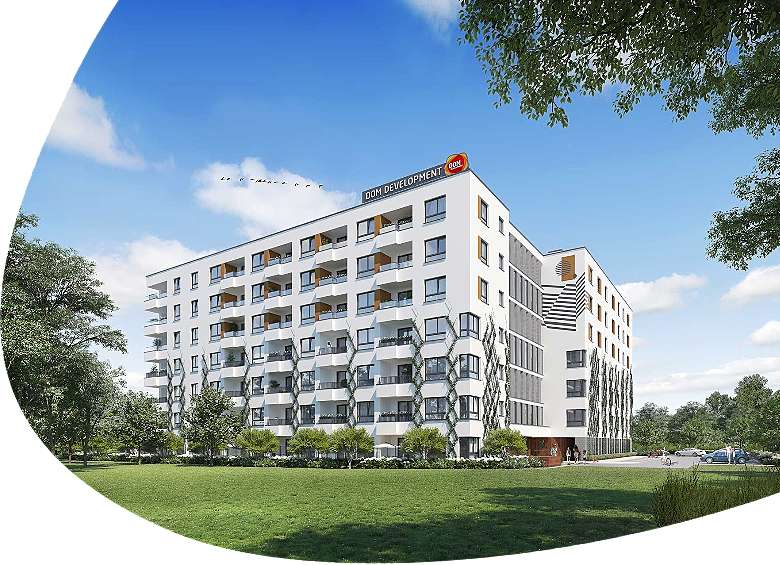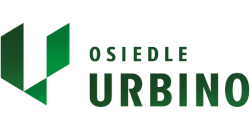 NEW STAGE
FLATS FROM 34 SQM
Check our current offer
22 351 66 71
Mon. – Wed. 10 am – 6 pm
Thu. 11 am – 6 pm
Fri. 10 am – 6 pm
Sat. 10 am – 3 pm

LA DOLCE VITA, THE SWEET LIFE
People associate Italian culture with having a taste for life, comfort, and beauty and paying attention to small details. These ideas are reflected in the Urbino project - our new investment whose name refers to modern urban thinking. The Urbino project stands out for its modern architecture, its intriguing design, its ubiquitous greenery and its comfortable common areas. It is not by accident that the district of Włochy was chosen for this project, as Włochy literally means Italy and it is one of the greenest districts in Warsaw.
The Urbino project is aimed at lovers of an urban lifestyle who value the combination of being close to the city centre while living in cosy, green surroundings.

LA DOLCE VITA, THE SWEET LIFE
comfortable green common areas
functional apartment layouts plus balconies, terraces and gardens
quick access to the city centre (along Jerozolimskie avenue) and fast exit from the city (via the southern Warsaw ring road)
close to Atrium Reduta and Blue City shopping centres with a wide range of shops and service outlets
attractive green stretches in the neighbourhood, including at Park Szczęśliwicki and Park ze Stawami Cietrzewia

EXCELLENT LOCATION
The Urbino project is under development in a cosy part of Włochy at Równoległa street. The major advantages of this location are:
quick commute to the city centre along Jerozolimskie avenue or via Grójecka street,
easy access to the southern Warsaw ring road which provides a convenient exit from the city,
5 minutes by car to Atrium Reduta and Blue City shopping centres and 10 minutes by car to Janki shopping centre and IKEA,
proximity of key transport hubs such as (Western Railway Station and Chopin Airport) which ensure a convenient journey to many places.

BENEFITS OF THE NEIGHBOURHOOD
The Urbino project is located in a cosy part of the Włochy district. The neighbourhood features advanced urban infrastructure. Shops, supermarkets (Castorama, E.Leclerc, Biedronka and Lidl) and well-known shopping centres (Reduta and Blue City) in the vicinity. There are numerous educational establishments such as schools and preschools in the area. Those who enjoy active relaxation and walks in green surroundings will appreciate having Szczęśliwicki Park nearby. Major thoroughfares and public transport including the Fast City Rail (SKM) provide easy access to the city centre, to Western Railway Station and Chopin Airport.
Advantages of the location and surroundings:
15 minutes to the market square

5 min. walk to the stop

Close to recreational and sport areas

Easy access to the central ring road

Rich cultural offer in the neighbourhood

Ideal connection with the airport

ARCHITECTURE WITH PERSONALITY
The Urbino project is a modern architectural solution with details referring to timeless Italian design. Light coloured façades will have wooden trims and green vines while artistic murals and grooves will add character to the façade from the Równoległa street side. The project will feature diverse, attractively arranged greens, a playground and chill out areas for adults. We made sure that we created a modern and functional design for every element of the structural landscaping.

 
OTHER AMENITIES
a green courtyard with a playground equipped with seating places and a chess tabley
outdoor bicycle stands with a repair station and a parking area for scooters
a parcel-pick-up-stationy
security guards for the building and access to the courtyard for residents only


Advantages of the project:
Segregation of waste

Wide parking spaces (250 cm)

Fence, monitoring and 24/7 security ensuring safety for the inhabitants

Facilities for the disabled

Underground garage and parking lot near the building

System for controlling access to the area of the estate, to the buildings and garages

Bike storage room/ Parking spaces for single-track vehicles

Storage areas

Baby carriage rooms and storage rooms in the area of the estate

Safe playground

Energy saving elevators

The estate designed in a way ensuring minimized energy consumption

Spaces used for segregation of waste away from walking/transportation routes and equipped with separate ventilation system

Small landscape elements - benches, bike racks etc.

Carefully designed green areas

FUNCTIONAL APARTMENTS
One six-floor building was designed as the first stage of the Urbino project. It accommodates 124 flats of 1 to 5 rooms with floor areas of 38-97 sq.m. The majority of the stage-one flats are 2- room flats with 35-50 sq.m floorage. All flats will have a balcony, a recessed balcony or a terrace, and residents on the ground floor will be able to spend their time in their own spacious private gardens, the largest of them having an area of 90 sq.m.
Advantages of the apartments:
Balconies, terraces, loggias or gardens in each apartment

Optimal sun exposure of the flats

All flats provided with optical fibre cables and radio & TV connections

Acoustic protection of the flats

Functional layouts of the flats

Anti-smog protection in windows
VISIT OUR SALES OFFICE
Why is it worth visiting us?
Our sales offices are located on site or in the vicinity of the project, so you will be able to explore the neighbourhood and view your future apartment and project grounds.
During the meeting, we will take you through the purchase process, answer your questions, present visualizations, 3D mock-ups and apartment plans, all in a pleasant atmosphere.
Safety first! To protect our customers' health, we have put in place the necessary protection measures in our offices.
CALL AND ARRANGE A MEETING
We are here to answer every question
Sales Office Address

ul. Równoległa 16, Warszawa

Find directions

Mon. – Wed. 10 am – 6 pm
Thu. 11 am – 6 pm
Fri. 10 am – 6 pm
Sat. 10 am – 3 pm
Meet our advisors
They'll give you a detailed offer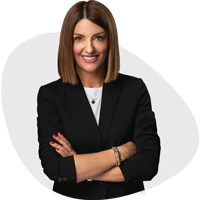 Alicja Grabowska
[email protected]
882 155 072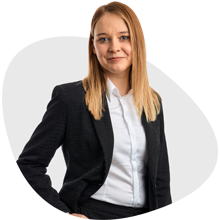 Magdalena Iwańczyk
[email protected]
668 233 375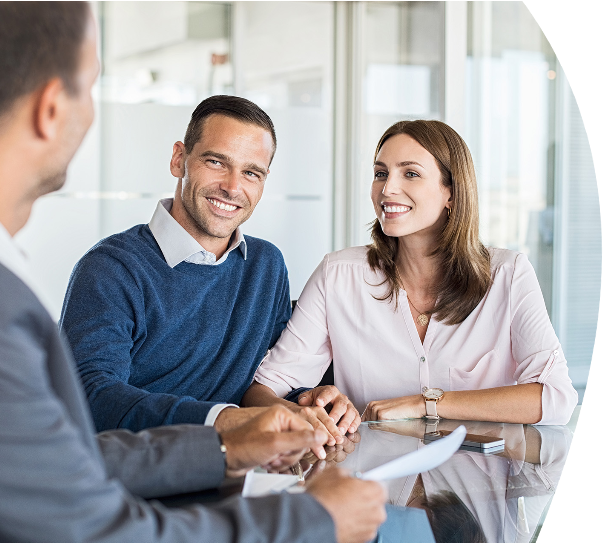 MORTGAGE LOANS
Looking for a loan?
Take advantage of our expertise and support in obtaining finance for your apartment or commercial space. Check out our loan brokerage services.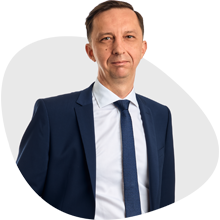 Paweł Kisiel
Specjalista ds. Kredytów Hipotecznych
[email protected]
735 202 619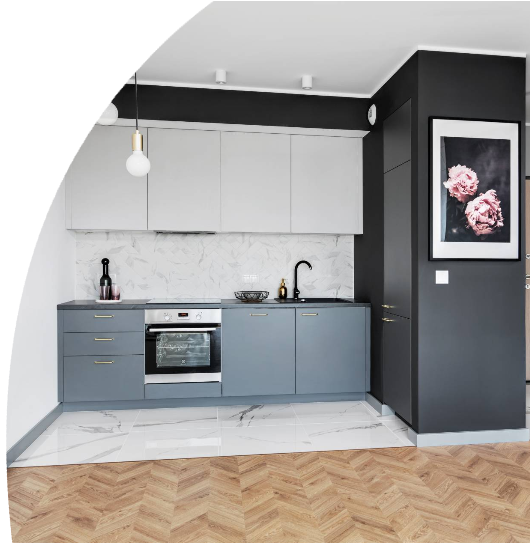 FIT-OUT PACKAGES
Together we will create your space
Take advantage of our expertise and services to fit-out your turn-key apartment. Check out our range of fit-out packages.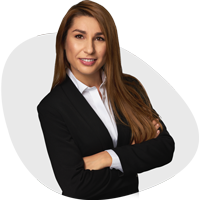 Emilia Sokulska
[email protected]
539 529 387
Strona domd.pl może wyświetlać się nieprawidłowo
Używasz przeglądarki, która nie jest aktualna, w związku z czym strona domd.pl może wyświetlać się nieprawidłowo. Otwórz stronę w innej przeglądarce. Jeśli potrzebujesz pobrać i zainstalować wspieraną przegladarkę, linki znajdziesz tutaj:
Pamiętaj, że oprócz wyświetlania prawidłowo treści, aktualna przeglądarka zadba o Twoje bezpieczeństwo w sieci.