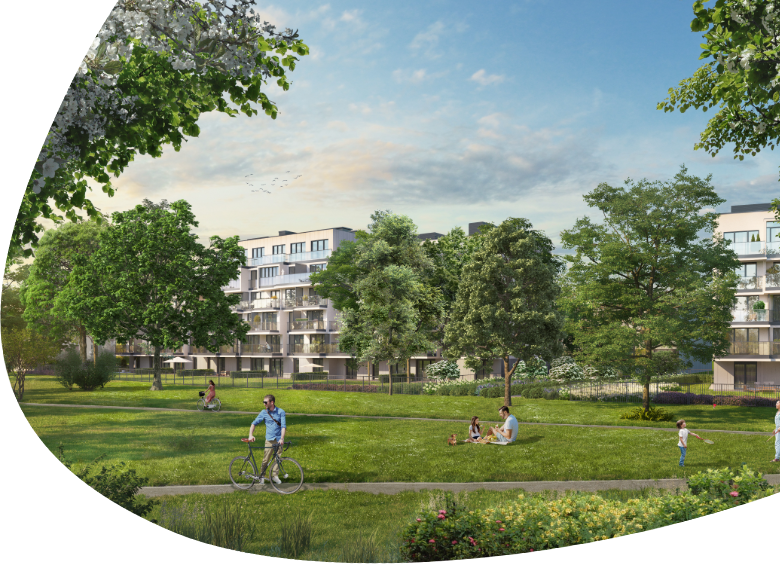 LUXURIOUS APARTMENTS BY THE PARK
Check our current offer
22 351 66 57
Mon. – Wed. 10 am – 6 pm
Thu. 11 am – 6 pm
Fri. 10 am – 6 pm
Sat. 10 am – 3 pm

ROYAL APARTMENTS BY THE PARK
Historical area, proximity to the city centre – these are just some of the reasons why the Rezydencja Stanisława Augusta is an exceptional investment. Four and five-storey glazed building with its classic architecture and the highest standard of finish will give future residents a unique view of Kamionkowskie Błonia Elekcyjne.
This luxury residential project in the centre of the right-bank Warsaw is the perfect place for those who seek the top quality of life.

ROYAL APARTMENTS BY THE PARK
located close to the Saska Kępa district and the city centre
a view of the historic park, Błonia Kamionkowskie
close of proximity of Park Skaryszewski
classic architecture and the highest quality of fit-out
carefully planned greenery
a prestigious historic area
the cafés, clubs and restaurants of Saska Kępa are perfect for business meetings or having your lunch with friends

EXCELLENT LOCATION
Rezydencja Stanisława Augusta is being developed in the heart of Warsaw's Praga district. The project is situated:
a dozen or so minutes by car from the city centre
right next to the most beautiful park in Poland - the Skaryszewski Park,
a few minutes by car from Galeria Wileńska mall
in close proximity to tram and bus stops, and to the second metro line
convenient access to the main routes of the city and suburbs

BENEFITS OF THE NEIGHBOURHOOD
The surroundings of the project make it easy to enjoy an urban lifestyle. The area is full of excellent schools and kindergartens. The short distance from the city centre provides shopping lovers with an opportunity to visit the best boutiques in Warsaw. Proximity to the most beautiful park in Poland, the Skaryszewski Park, local wine-bars, restaurants and cafés – these are the reasons why this project is a unique place on a national scale.
Advantages of the location and surroundings:
Carefully designed green areas

Exceptional walking areas in the neighbourhood

Numerous parks in the neighbourhood

Quick access to the city centre

Rich cultural offer in the neighbourhood

Excellent location

HISTORICAL AREA
Rezydencja Stanisława Augusta is being developed in a an area rich in history. Kamionkowskie Błonia Elekcyjne meadows were once the location where the elections of Polish kings were held. The area includes several dozen historic structures and sites, such as Skaryszewski Park, the Wedel Factory, historic modernist townhouses, and the classicist Grochów Toll Gates. Before World War II, Varsovians flocked to the local tennis courts, and during the summer, the swimming spot at Kamionkowskie Lake bustled with activity.


CLASSIC ARCHITECTURE
The five-storey buildings of Rezydencja Stanisława Augusta project will be appreciated by both lovers of modern and classical architecture. A glazed façade will provide future residents with a unique view of one of the most beautiful and oldest parks in Warsaw.
The common areas have been designed to serve the needs of both adults and children. A safe playground, numerous service outlets, an access control system - all to make your living experience as comfortable as possible.
Advantages of the project:
Noble materials on elevation and inside (wood-imitating laminates, stone, veneer)

Balconies, terraces, loggias or gardens in each apartment

Carefully designed green areas

Service spaces on the ground floor of the building

High quality finishing materials, certified anti-dust paints

The estate designed in a way ensuring minimized energy consumption

Parking spaces outside of direct neighbourhood of windows

Illuminated paths, motion and dusk sensors

Spaces used for segregation of waste away from walking/transportation routes and equipped with separate ventilation system

Facilities for the disabled

System for controlling access to the area of the estate, to the buildings and garages

Fence, monitoring and 24/7 security ensuring safety for the inhabitants

Garages equipped with ventilation with carbon monoxide and LPG concentration sensors

Safe playground

PREMIUM SUITES
Rezydencja Stanisława Augusta project offers a wide selection of 114 apartments, ranging from small 2-room studios to large 4- and 5-room suites. Each apartment will have a view of the park, and the Warsaw skyline can be viewed from the upper floors. Each apartment will be equipped with a certified anti-burglary door, and the glazed façades will provide the units with adequate sunlight.
Advantages of the apartments:
Optimal sun exposure of the flats

Certified anti-burglary doors

Acoustic protection of the flats

All flats provided with optical fibre cables and radio & TV connections

Large glazing spaces

Flat height above the standard (275 cm, 280cm, 300cm)
VISIT OUR SALES OFFICE
Why is it worth visiting us?
Our sales offices are located on site or in the vicinity of the project, so you will be able to explore the neighbourhood and view your future apartment and project grounds.
During the meeting, we will take you through the purchase process, answer your questions, present visualizations, 3D mock-ups and apartment plans, all in a pleasant atmosphere.
Safety first! To protect our customers' health, we have put in place the necessary protection measures in our offices, and our employees are tested weekly for COVID-19.
CALL AND ARRANGE A MEETING
We are here to answer every question
Sales Office Address

ul. Białej Koniczyny 15, Warszawa

Find directions

Mon. – Wed. 10 am – 6 pm
Thu. 11 am – 6 pm
Fri. 10 am – 6 pm
Sat. 10 am – 3 pm
Meet our advisors
They'll give you a detailed offer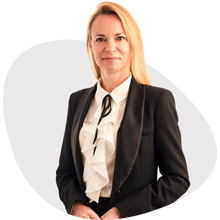 Katarzyna Obiała
[email protected]
696 017 215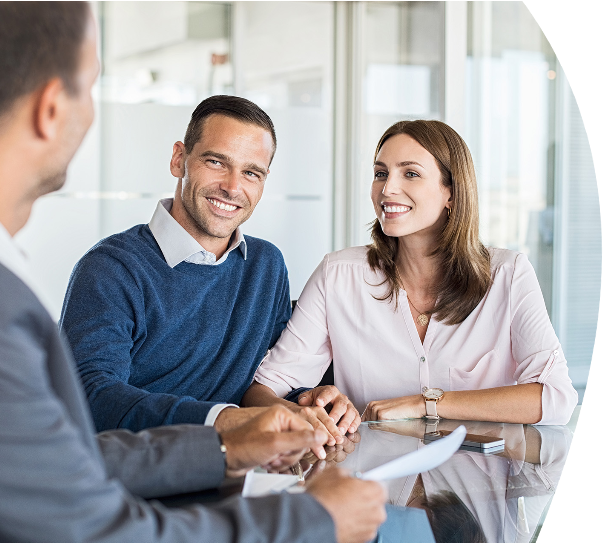 MORTGAGE LOANS
Looking for a loan?
Take advantage of our expertise and support in obtaining finance for your apartment or commercial space Check out our loan brokerage services.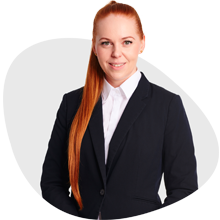 Magdalena Muzolf
Specjalista ds. Kredytów Hipotecznych
[email protected]
664 140 217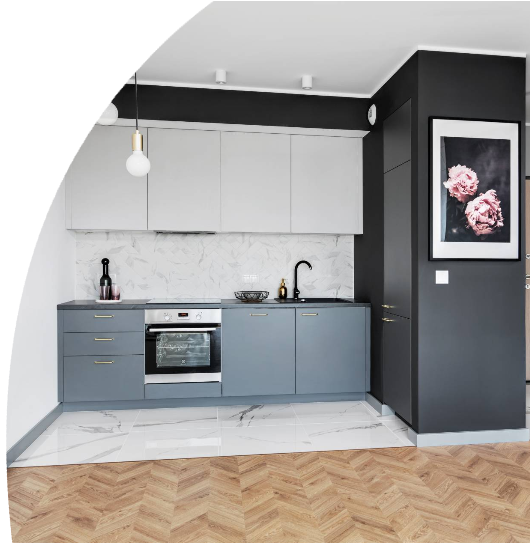 FIT-OUT PACKAGES
Together we will create your space
Take advantage of our expertise and services to fit-out your turn-key apartment. Check out our range of fit-out packages.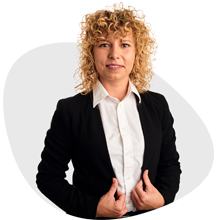 Bożena Kornacka
[email protected]
539 529 387
Strona domd.pl może wyświetlać się nieprawidłowo
Używasz przeglądarki, która nie jest aktualna, w związku z czym strona domd.pl może wyświetlać się nieprawidłowo. Otwórz stronę w innej przeglądarce. Jeśli potrzebujesz pobrać i zainstalować wspieraną przegladarkę, linki znajdziesz tutaj:
Pamiętaj, że oprócz wyświetlania prawidłowo treści, aktualna przeglądarka zadba o Twoje bezpieczeństwo w sieci.