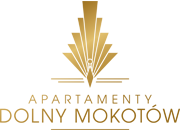 Apartamenty Dolny Mokotów
ul. Sobieskiego 112
Mokotów, Warsaw


About the project
Apartamenty Dolny Mokotów include two buildings characterized by modern and sophisticated architecture, with high quality finishing using natural stone, steel, wood and glass. The project is situated at Sobieskiego street which is a part of Trakt Królewski – the most prestigious and representative area of Warsaw, connecting the Royal Castle with the Palace in Wilanów.


Architecture
It is one of the most desirable places to live in the capital – ideal for active people, living in the rhythm of the city and at the same time appreciating relaxation in green areas of the most beautiful Warsaw parks.
Strona domd.pl może wyświetlać się nieprawidłowo
Używasz przeglądarki, która nie jest aktualna, w związku z czym strona domd.pl może wyświetlać się nieprawidłowo. Otwórz stronę w innej przeglądarce. Jeśli potrzebujesz pobrać i zainstalować wspieraną przegladarkę, linki znajdziesz tutaj:
Pamiętaj, że oprócz wyświetlania prawidłowo treści, aktualna przeglądarka zadba o Twoje bezpieczeństwo w sieci.