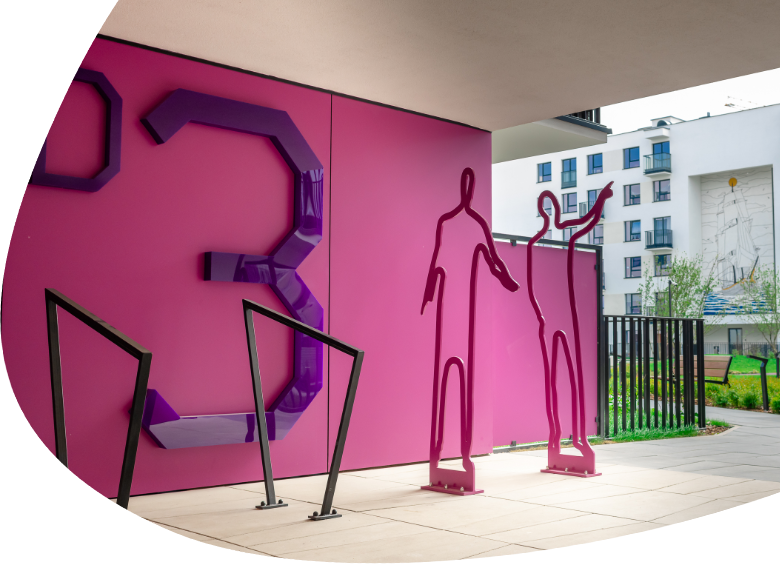 Osiedle Amsterdam
ul. Rembrandta 1

Targówek, Warsaw



Construction completion date: Q4 2019
548 completed apartments
28 completed commercial units


About the project
Osiedle Amsterdam was created in the neighbourhood of the small-scale Zacisze, next to the green Bolesława Dubickiego square with a pond and playground. The advantage of the project is rich infrastructure and proximity of the newly completed Trocka underground station (600 m).

The project inspired by the Dutch style consists of six small-scale 5-storey buildings. Numerous bike racks are installed in the area of it and elevations of the buildings are decorated with artistic murals referring to the history of the Netherlands.
Strona domd.pl może wyświetlać się nieprawidłowo
Używasz przeglądarki, która nie jest aktualna, w związku z czym strona domd.pl może wyświetlać się nieprawidłowo. Otwórz stronę w innej przeglądarce. Jeśli potrzebujesz pobrać i zainstalować wspieraną przegladarkę, linki znajdziesz tutaj:
Pamiętaj, że oprócz wyświetlania prawidłowo treści, aktualna przeglądarka zadba o Twoje bezpieczeństwo w sieci.