READY FLATS
PRICES FROM
8 500 PLN/SQM
Check our current offer
71 757 28 22
Mon. 10 am – 6 pm
Tue. 11 am – 6 pm
Wed. - Fri. 10 am – 6 pm
Sat. 10 am – 3 pm

LOW-KEY URBAN VILLAS
Welcome to Apartamenty Ołtaszyn, a residential project located in Ołtaszyn, the most green and trendy neighbourhood in the Krzyki district. Good infrastructure in southern Wroclaw makes it possible to quickly commute to the city centre. Green recreational areas in the neighbourhood provide residents a quiet and serene environment to live in.

LOW-KEY URBAN VILLAS
numerous green areas, parks and cycle paths, close to the historic Partynice Hippodrome
shops and shopping centres nearby
well-developed urban infrastructure with schools, kindergartens and crèches
a quick commute to the ring road and A4 motorway
large inner courtyard with a playground

EXCELLENT LOCATION
Apartamenty Ołtaszyn offer the ideal place to live in a trendy yet peaceful neighbourhood. All the comforts of life are provided by well-developed urban infrastructure including schools, kindergartens, shops and service outlets, and the nearby shopping centre in Wroclaw's Bielany district. Good public transport and proximity to the ring road and A4 motorway provide easy access to other parts of the city.


MODERNITY IN A CLASSIC FORM
Apartamenty Ołtaszyn is a complex of two-story buildings with commercial units on the ground floor. The buildings will feature arched gambrel roofs and a white façade with a grey topcoat. The minimalist building shapes will be surrounded by lush vegetation in the form of rain gardens and climbing plants. Recreational areas, including a playground for kids, will be arranged in the common areas.
Advantages of the location and surroundings:
Numerous bike lanes in the neighbourhood

Excellent location

Exceptional walking areas in the neighbourhood

Close to schools and kindergartens

Green neighbourhood, close to the park

Easy access to the central ring road

Close to recreational and sport areas

Quiet and safe neighbourhood

COMFORTABLE SUITES
The project comprises 150 three, four and five room apartments, with floor areas ranging from 36 sq.m to over 87 sq.m. The small number of apartments per floor and the above-standard height of the apartments (273 cm) are some of the advantages of the project. All the apartments on the higher storeys will have balconies while those on the ground floor will feature terraces and large private gardens.


Advantages of the apartments:
High quality finishing materials, certified anti-dust paints

Optimal sun exposure of the flats

All flats provided with optical fibre cables and radio & TV connections

High windows (250 cm)

Lighting of terraces, loggias and balconies

Functional layouts of the flats

Certified anti-burglary doors
VISIT OUR SALES OFFICE
Why is it worth visiting us?
Our sales offices are located on site or in the vicinity of the project, so you will be able to explore the neighbourhood and view your future apartment and project grounds.
During the meeting, we will take you through the purchase process, answer your questions, present visualizations, 3D mock-ups and apartment plans, all in a pleasant atmosphere.
Safety first! To protect our customers' health, we have put in place the necessary protection measures in our offices.
CALL AND ARRANGE A MEETING
We are here to answer every question
Sales office address

ul. Kazimierza Michalczyka 7, Wrocław

Find directions

Mon. 10 am – 6 pm
Tue. 11 am – 6 pm
Wed. - Fri. 10 am – 6 pm
Sat. 10 am – 3 pm
Meet our advisors
They'll give you a detailed offer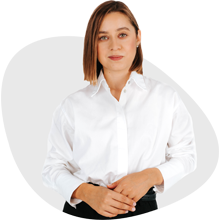 Alicja Czerkawska
[email protected]
532 463 067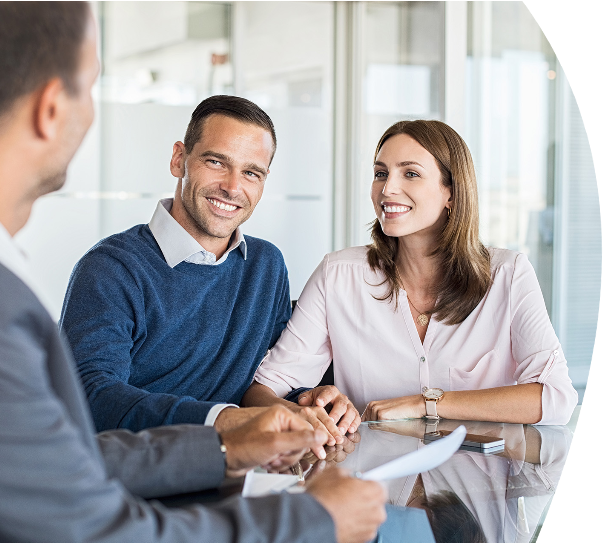 MORTGAGE LOANS
Looking for a loan?
Take advantage of our expertise and support in obtaining finance for your apartment or commercial space. Check out our loan brokerage services.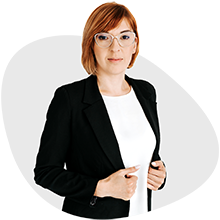 Olga Nowak
Specjalista ds. Kredytów Hipotecznych
[email protected]
539 697 498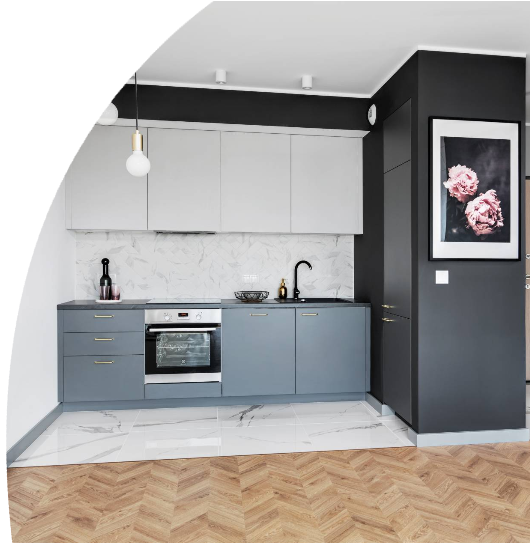 FIT-OUT PACKAGES
Together we will create your space
Take advantage of our expertise and services to fit-out your turn-key apartment. Check out our range of fit-out packages.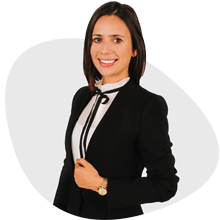 Elpida Grzesiak- Kaliś
Doradca techniczny / Architekt
[email protected]
604 281 775
Strona domd.pl może wyświetlać się nieprawidłowo
Używasz przeglądarki, która nie jest aktualna, w związku z czym strona domd.pl może wyświetlać się nieprawidłowo. Otwórz stronę w innej przeglądarce. Jeśli potrzebujesz pobrać i zainstalować wspieraną przegladarkę, linki znajdziesz tutaj:
Pamiętaj, że oprócz wyświetlania prawidłowo treści, aktualna przeglądarka zadba o Twoje bezpieczeństwo w sieci.