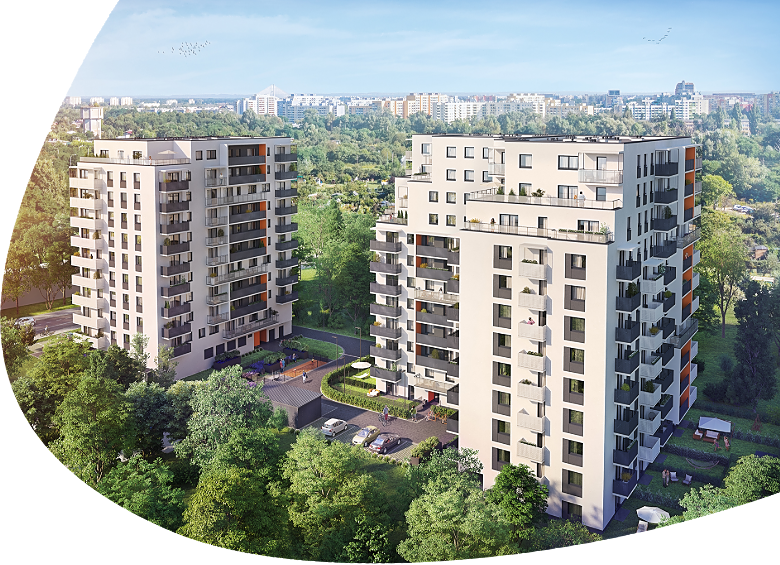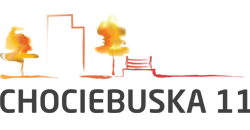 MOVE IN THIS YEAR
FLATS PRICES
FROM 8 950 PLN/SQM
Check our current offer
71 757 28 21
Mon. 10 am – 6 pm
Tue. 11 am – 6 pm
Wed. - Fri. 10 am – 6 pm
Sat. 10 am – 3 pm

CLOSELY AND COMFORTABLY
Chociebuska 11 estate is a new project situated in Nowy Dwór in Wroclaw. This in an excellent living place for those who value comfort and want to escape from city noise. With good transportation connection, surrounded by numerous green places and with functional infrastructure, it offers many attractions and daily life facilities. Modern architecture of the estate is distinguished by orange accents and square footages fulfil all needs of future inhabitants.

CLOSELY AND COMFORTABLY
quick driving access to the centre city ring road
2 minutes to the municipal transportation stop
600 meters to Wrocław Nowy Dwór railway station
green area near the Tysiąclecia Park
close to schools and kindergartens
service & commercial facilities in the neighbourhood
adjacent recreational and sport areas

LOCATION FULL OF ADVANTAGES
Location of Chociebuska 11 ensures excellent transportation connection with other parts of the town:
in close proximity the ring road efficiently
2 minutes from the nearest stop
within 8 minutes you will reach Wrocław Nowy Dwór railway station
Nowy Dwór is a place with numerous commercial & service facilities and rich recreational facilities (swimming pool, fitness studios).


ENVIRONMENT WHICH IS FAVOURABLE TO YOU
Chociebuska 11 is surrounded by numerous service & commercial facilities – shops and supermarkets. Shopping mall is also located nearby. In addition, thanks to many schools and kindergartens, it is an excellent place for families with children at school age.
Nowy Dwór in Wroclaw offers proximity to green areas e.g. Tysiąclecia Park or smaller squares. Fans of active lifestyle will be able to use the swimming pool and fitness studio.
Advantages of the location and surroundings:
Numerous bike lanes in the neighbourhood

Excellent location

2 minutes to the stop

Close to schools and kindergartens

Green neighbourhood, close to the park

Easy access to the central ring road

Close to recreational and sport areas

Rich cultural offer in the neighbourhood

Quiet and safe neighbourhood

Quick access to the city centre

MODERN ARCHITECTURE
Modern architecture of the project is painted using white and grey colours which are accented with orange colour. All apartments have big windows and an exceptionally beautiful view to the panorama of Wroclaw will extend from the highest storeys.
Chociebuska 11 consists of three high buildings with two-storeyed underground garages. The functional common area of the project offers playgrounds for children and relaxation spaces for adults.
Advantages of the project:
Spaces used for segregation of waste away from walking/transportation routes and equipped with separate ventilation system

Small landscape elements - benches, bike racks etc.

Carefully designed green areas

Baby carriage rooms and storage rooms in the area of the estate

Safe space for children

The estate designed in a way ensuring minimized energy consumption

Storage areas

Bike storage room

System for controlling access to the area of the estate, to the buildings and garages

Two-level underground garage

Recreational area with gym equipment

Service spaces on the ground floor of the building

Excellent investment for you and for rent

Fence, monitoring and 24/7 security ensuring safety for the inhabitants

Illuminated paths, motion and dusk sensors

Facilities for the disabled

Segregation of waste

COMFORTABLE SPACE
In the project, we have prepared 194 apartments with differentiated square footage – from 1-room studios to 4-room apartments. Spacious functional layouts allow arrangement of the area in a way ensuring fulfilment of all needs of future inhabitants.
All apartments will have balconies or loggias, and on the highest floors – spacious terraces. Apartments located on the ground floor will be extended by private gardens.
Advantages of the apartments:
High quality finishing materials, certified anti-dust paints

Optimal sun exposure of the flats

All flats provided with optical fibre cables and radio & TV connections

High windows (250 cm)

Lighting of terraces, loggias and balconies

Functional layouts of the flats

Certified anti-burglary doors
VISIT OUR SALES OFFICE
Why is it worth visiting us?
Our sales offices are located on site or in the vicinity of the project, so you will be able to explore the neighbourhood and view your future apartment and project grounds.
During the meeting, we will take you through the purchase process, answer your questions, present visualizations, 3D mock-ups and apartment plans, all in a pleasant atmosphere.
Safety first! To protect our customers' health, we have put in place the necessary protection measures in our offices.
CALL AND ARRANGE A MEETING
We are here to answer every question
Sales office address

ul. Braniborska 48, Wrocław, Stare Miasto

Find directions

Mon. 10 am – 6 pm
Tue. 11 am – 6 pm
Wed. - Fri. 10 am – 6 pm
Sat. 10 am – 3 pm
Meet our advisors
They'll give you a detailed offer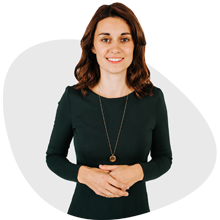 Malwina Pawińska
[email protected]
532 544 471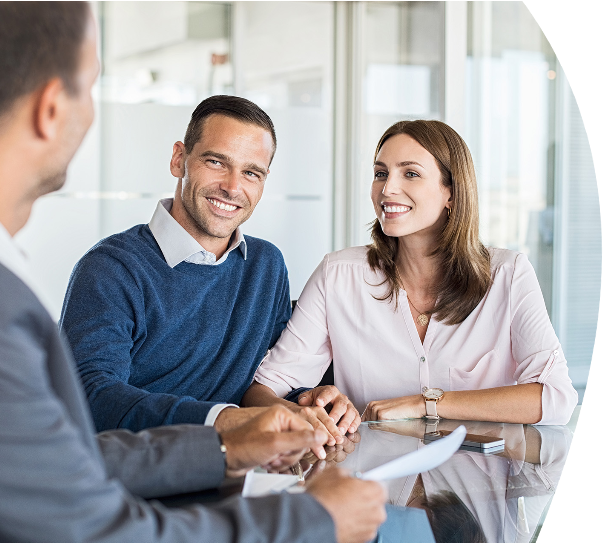 MORTGAGE LOANS
Looking for a loan?
Take advantage of our expertise and support in obtaining finance for your apartment or commercial space. Check out our loan brokerage services.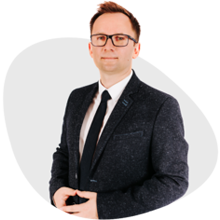 Hubert Nawrot
Specjalista ds. Kredytów Hipotecznych
[email protected]
606 759 607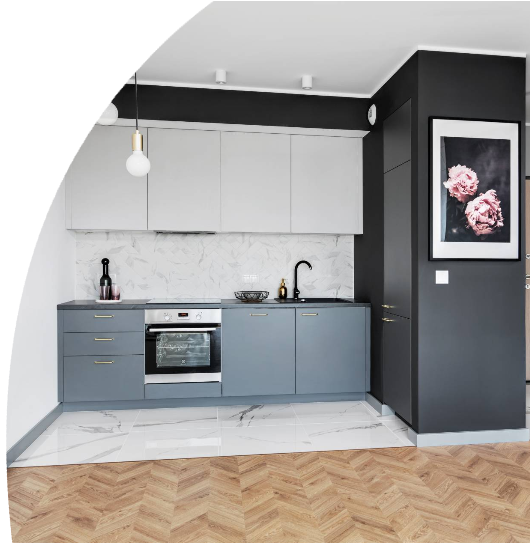 FIT-OUT PACKAGES
Together we will create your space
Take advantage of our expertise and services to fit-out your turn-key apartment. Check out our range of fit-out packages.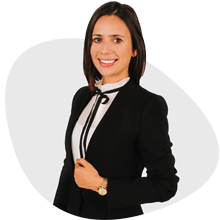 Elpida Grzesiak- Kaliś
Doradca techniczny / Architekt
[email protected]
604 281 775
Strona domd.pl może wyświetlać się nieprawidłowo
Używasz przeglądarki, która nie jest aktualna, w związku z czym strona domd.pl może wyświetlać się nieprawidłowo. Otwórz stronę w innej przeglądarce. Jeśli potrzebujesz pobrać i zainstalować wspieraną przegladarkę, linki znajdziesz tutaj:
Pamiętaj, że oprócz wyświetlania prawidłowo treści, aktualna przeglądarka zadba o Twoje bezpieczeństwo w sieci.