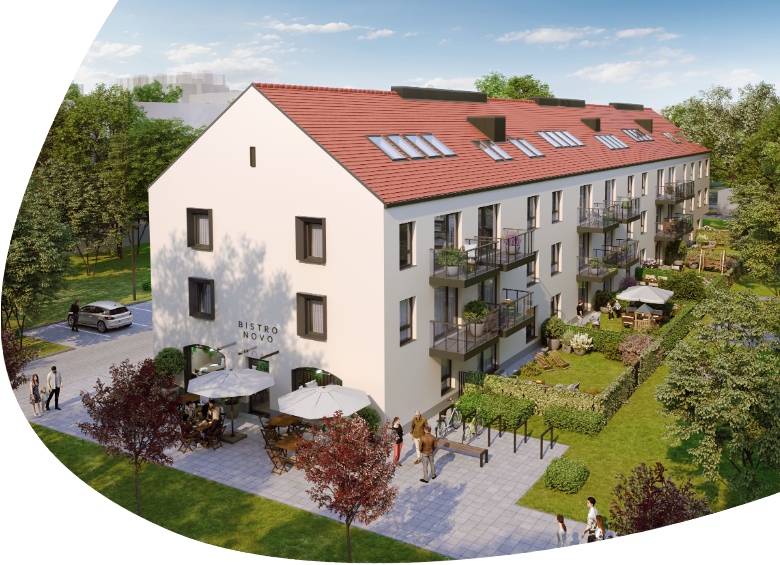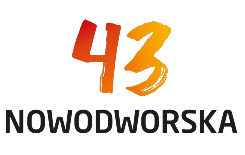 MOVE IN THIS YEAR

Check our current offer
71 757 28 25
Mon. 10 am – 6 pm
Tue. 11 am – 6 pm
Wed. - Fri. 10 am – 6 pm
Sat. 10 am – 3 pm

INTIMATE FACE
Nowodworska 43 is a low-key project located in the Nowy Dwór residential area in Wrocław, with very good commuting routes and rich commercial & service facilities. Surrounded by green areas, the building refers with its architecture to the historical neighbourhood. Nowodworska 43 is an excellent proposal for people who want to escape the noise of the city and at the same time to make use of its comforts.

CLOSE AND CONVENIENT
bus stop near the project (60 m)
railway station Wrocław Nowy Dwór (600 m)
Wrocław Fashion Outlet (1.5 km)
Tysiąclecia Park (1.5 km)
Fitness Academy Rogowska
Swimming Pool & Sports Centre Redeco (500 m)
adjacent schools and kindergartens

EXCELLENT LOCATION
The location of the Nowodworska 43 project ensures excellent communication with other parts of the city:
smooth access to the downtown ring road
2 minutes to the nearest bus and tram stop
8 minutes to the Wrocław Nowy Dwór railway station
numerous commercial & service facilities and rich recreational offerings in the neighbourhood

ADVANTAGES OF THE NEIGHBOURHOOD
The Nowodworska 43 project is located in the Nowy Dwór residential area in Wrocław – with excellent commuting routes and full municipal infrastructure. The location is distinguished by quick access to the city centre by car and municipal transportation (buses, Wrocław Nowy Dwór railway station, TAT bus & tram route under development) and easy exit from the city (downtown ring road with Gądowianka overpass, A8 Highway Ring Road of Wrocław). Numerous schools, kindergartens, shops and shopping centres are situated nearby. Wrocław Zachód Culture Centre is close to the area. Lovers of an active lifestyle will be pleased by the nearness of an indoor swimming pool, gym, fitness club and the Tysiąclecia Park.

Advantages of the location and surroundings:
Quick access to the city centre

200 meters to school, nursery and kindergarten

4 min. walk to the stop

Green neighbourhood, close to the park

Numerous bike lanes in the neighbourhood

Exceptional walking areas in the neighbourhood

Quiet and safe neighbourhood

Excellent location

Close to schools and kindergartens

Close to recreational and sport areas

Rich cultural offer in the neighbourhood

TRADITION OBLIGES
Nowodworska 43 is a three-storeyed apartment building with a style referring to adjacent pre-war buildings. The building designed in light warm colours is crowned with a roof covered with traditional tiles. A commercial facility has been planned on the ground floor as well an underground garage for the convenience of residents.

Advantages of the project:
Low small-scale buildings

Meticulously arranged green areas

Safe space for children.

Outdoor fitness place in the area of the estate.

Storage areas.

Facilities for the disabled

Baby carriage rooms and storage rooms in the area of the estate

Parking spaces for single-track vehicles.

Illuminated paths, motion and dusk sensors

Recreational area with gym equipment.

FUNCTIONAL APARTMENTS
At Nowodworska 43 we have planned 35 apartments with various surface areas from 25 m2 to 92 m2 and functional layouts, from cosy studios to spacious six-room apartments. Most apartments on higher floors will have large glazed balconies, and some of those located on the ground floor, backyard gardens. In addition, apartments on the highest floor will have two storeys.

Advantages of the apartments:
High quality finishing materials, certified anti-dust paints

Premium materials used for the façade and interiors (ceramics, Lacobel glass and wallpapers)

Waste segregation rooms away from circulation routes and equipped with a separate ventilation system

Balcony, terrace, loggia or private garden for all flats

Glazed balconies

Cascading architecture

Adequate sunlight in all flats

Structural landscaping - benches, bicycle stands etc.

Meticulously arranged green areas

Optic fibre and TV cables pre-installed in all flats

Baby carriage rooms and storage rooms in the area of the estate

Safe playground

Energy-saving LED lighting in common areas

Energy-efficient lifts

Common areas fed from photovoltaic panels

Higher energy efficiency of the buildings thanks to additional thermal insulation

Flat height above the standard

High windows

Balcony, terrace or loggia door without a sill in some units

Windows with enhanced noise insulation

Noise protection of all flats

Storage units

Bike stands

Numerous cycle paths in the area

Videocom system

Community access control systems for the estate, for individual buildings and garages

Two-level apartments

Garages equipped with ventilation with carbon monoxide and propane-butane sensors

Excellent location

Excellent location in the centre of the city – 5 minutes to the Market Square.

City center nearby

Modern architecture featuring murals and neon lights on the façade

4 minutes away from the bus stop

Lighting of terraces, loggias and balconies

Fountain between residential buildings

Two-level underground garage

An underground garage hall and surface parking spaces next to the building

Exceptional walking areas in the area

Trench heating system in living rooms

Outdoor fitness place in the area of the estate.

Proximity of schools and preschools

Park Szymańskiego and Park Moczydło nearby

Green surroundings

Proximity of new business centres

Representative lobby with reception

Vertical garden in the entrance zone of the lobby

Mullion-free design of the lobby from the side of the street.

Sprawdzony deweloper

Wsparcie w uzyskaniu kredytu

Service outlets on the ground floor

Easy access to the Warsaw ring road

Functional flat layout

Recreational and sports areas nearby

A variety of cultural attractions in the area

Communal meeting point for residents (observation deck)

Excellent project to live in or for rent

Anti-smog protection windows

Parking spaces outside of direct neighbourhood of windows

Wide parking spaces

Fenced and monitored with 24/7 security service for the constant safety of residents

Certified security doors

Footpaths with proper lighting

Facilities for people with disabilities

Quiet and safe neighbourhood

Apartments with the view to the Oder river

Sculpture on patio

Low small-scale buildings

Waste segregation

Safe play zone

Ideal connection with the airport

Electric cars charging stations


9 minutes to the subway


4 min. walk to the stop.
VISIT OUR SALES OFFICE
Why is it worth visiting us?
Our sales offices are located on site or in the vicinity of the project, so you will be able to explore the neighbourhood and view your future apartment and project grounds.
During the meeting, we will take you through the purchase process, answer your questions, present visualizations, 3D mock-ups and apartment plans, all in a pleasant atmosphere.
Safety first! To protect our customers' health, we have put in place the necessary protection measures in our offices.
CALL AND ARRANGE A MEETING
We are here to answer every question
Sales Office Address

ul. Braniborska 48, Wrocław, Stare Miasto

Find directions

Mon. 10 am – 6 pm
Tue. 11 am – 6 pm
Wed. - Fri. 10 am – 6 pm
Sat. 10 am – 3 pm
Meet our advisors
They'll give you a detailed offer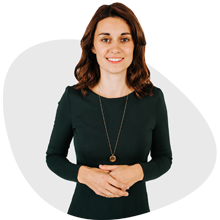 Malwina Pawińska
[email protected]
532 544 471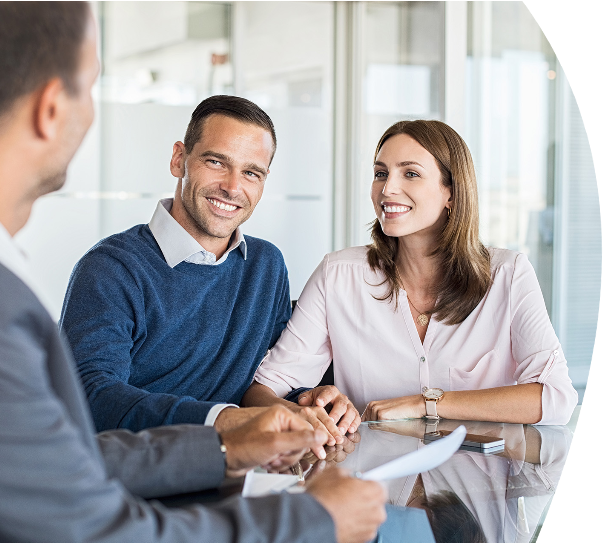 MORTGAGE LOANS
Looking for a loan?
Take advantage of our expertise and support in obtaining finance for your apartment or commercial space. Check out our loan brokerage services.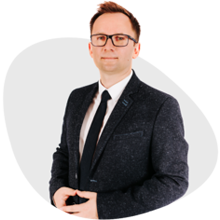 Hubert Nawrot
Specjalista ds. Kredytów Hipotecznych
[email protected]
606 759 607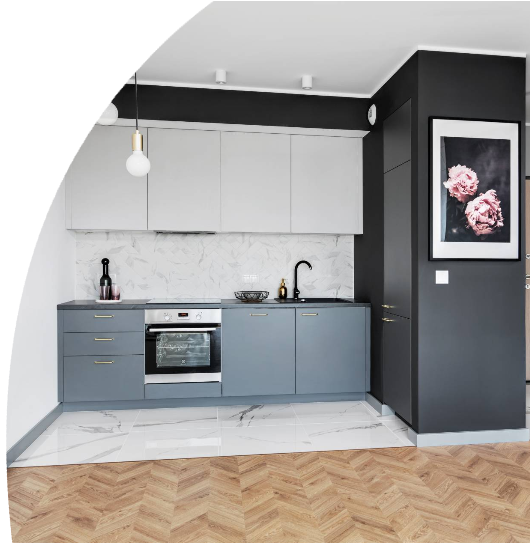 FIT-OUT PACKAGES
Together we will create your space
Take advantage of our expertise and services to fit-out your turn-key apartment. Check out our range of fit-out packages.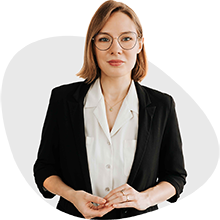 Małgorzata Snela-Seredyńska
Doradca techniczny / Architekt
[email protected]
538 623 892
Strona domd.pl może wyświetlać się nieprawidłowo
Używasz przeglądarki, która nie jest aktualna, w związku z czym strona domd.pl może wyświetlać się nieprawidłowo. Otwórz stronę w innej przeglądarce. Jeśli potrzebujesz pobrać i zainstalować wspieraną przegladarkę, linki znajdziesz tutaj:
Pamiętaj, że oprócz wyświetlania prawidłowo treści, aktualna przeglądarka zadba o Twoje bezpieczeństwo w sieci.