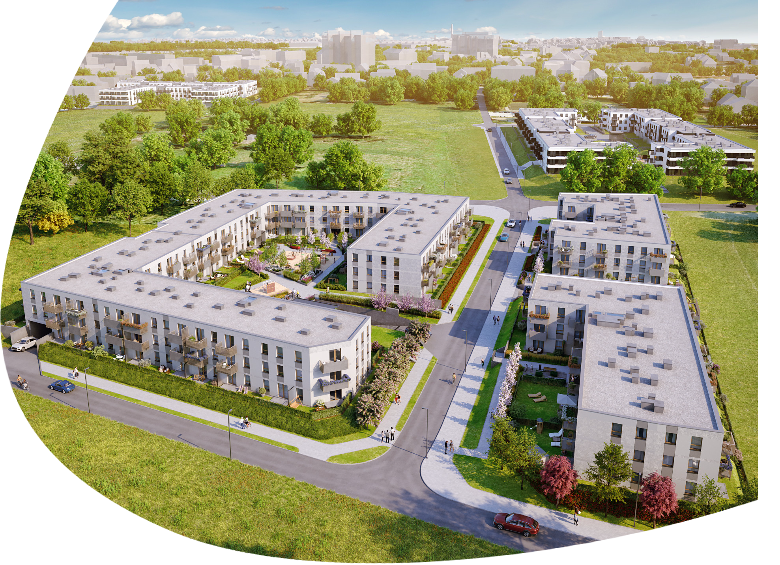 FLATS FROM
9 700 PLN/SQM
Check our current offer

71 757 28 23

Mon. 10 am – 6 pm
Tue. 11 am – 6 pm
Wed. - Fri. 10 am – 6 pm
Sat. 10 am – 3 pm




YOUR GREEN PLACE
Osiedle Zielna is a new project in Wroclaw created in a peaceful, green district with good transportation connection with the centre of the city with more than 800-year long history - Psie Pole.
Proximity of nature combined with easy transportation and numerous educational facilities make Osiedle Zielna an ideal place for families with children.

YOUR GREEN PLACE
The main advantages of Osiedle Zielna include:
location in the historical district Psie Pole with excellent transportation connection with the centre of Wroclaw
proximity to educational facilities and numerous service points improving comfort of life
nearby bike lanes and walking routes encouraging active recreation
well-thought-out layouts of apartments and common parts of the estate

EXCELLENT LOCATION
Osiedle Zielna is being created in the district with excellent transportation connection with other parts of the town. Driving by car to the centre of the city takes not more than 20 minutes. Wroclaw Psie Pole railway station and bus stop are also located near the estate.
Both drivers and persons preferring public transportation will reach any place in Wrocław from the estate without any problems.
Advantages of the location and surroundings:
Quick access to the city centre

4 min. walk to the stop

Numerous bike lanes in the neighbourhood

Quiet and safe neighbourhood

200 meters to school, nursery and kindergarten

Exceptional walking areas in the neighbourhood

Green neighbourhood, close to the park

ADVANTAGES OF THE ENVIRONMENT
Psie Pole is a district with excellently developed infrastructure, ideal for families. Apart from numerous shops, supermarkets and fruit & vegetable stalls, there are also many nurseries, kindergartens and schools in the area.
Numerous bike lanes (Widawa embankments, Zakrzowski and Sołtysowicki forests), walking routes, fitness clubs or sports fields are awaiting inhabitants preferring active lifestyle.


Architecture for the Demanding
The architects of Osiedle Zielna have planned private, 2-storey buildings with a big green courtyard on which playground with attractions for the youngest ones and outdoor fitness place will be situated.
The look will be completed by flower gardens, bushes and trees which will create an excellent place for recreation and relaxation. For convenience of the inhabitants, an underground garage and bike shed will be also erected in the estate.
Advantages of the project:
Low small-scale buildings

Safe space for children.

Outdoor fitness place in the area of the estate.

Storage areas.

Facilities for the disabled

Baby carriage rooms and storage rooms in the area of the estate

Parking spaces for single-track vehicles.

Illuminated paths, motion and dusk sensors

Recreational area with gym equipment.

Atmospheric apartments
As a part of Osiedle Zielna, in total 160 apartments with the most desirable square footage are being created. Most of them will be family 2- and 3-room apartments, however, studios and 4-room apartments will be also available.
Apartments on the ground floor will have green gardens, and those on higher floors – big balconies.
Advantages of the apartments:
Certified anti-burglary doors

All flats provided with optical fibre cables and radio & TV connections

Optimal sun exposure of the flats

High quality finishing materials, certified anti-dust paints

Balconies, terraces, loggias or gardens in each apartment

High windows (250 cm)

Functional layouts of the flats
VISIT OUR SALES OFFICE
Why is it worth visiting us?
Our sales offices are located on site or in the vicinity of the project, so you will be able to explore the neighbourhood and view your future apartment and project grounds.
During the meeting, we will take you through the purchase process, answer your questions, present visualizations, 3D mock-ups and apartment plans, all in a pleasant atmosphere.
Safety first! To protect our customers' health, we have put in place the necessary protection measures in our offices.
CALL AND ARRANGE A MEETING
We are here to answer every question
Sales office address

ul. Gorlicka 57, Wrocław

Find directions

Mon. 10 am – 6 pm
Tue. 11 am – 6 pm
Wed. - Fri. 10 am – 6 pm
Sat. 10 am – 3 pm
Meet our advisors
They'll give you a detailed offer
Krzysztof Haczkiewicz
[email protected]
532 743 283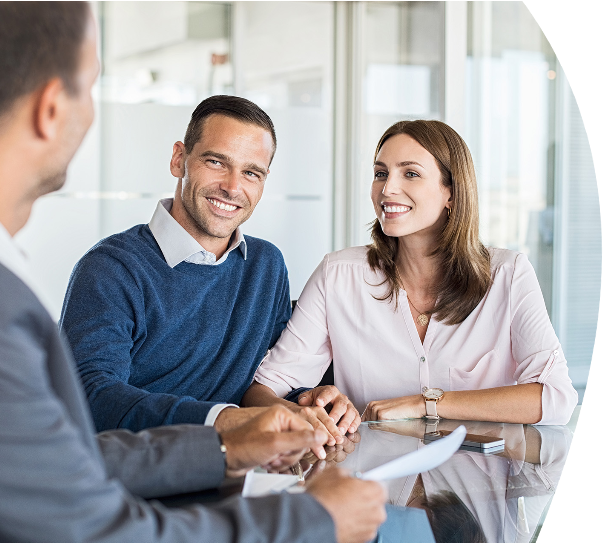 MORTGAGE LOANS
Looking for a loan?
Take advantage of our expertise and support in obtaining finance for your apartment or commercial space. Check out our loan brokerage services.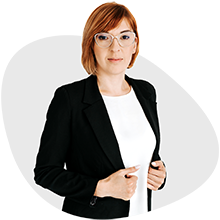 Olga Nowak
Specjalista ds. Kredytów Hipotecznych
[email protected]
539 697 498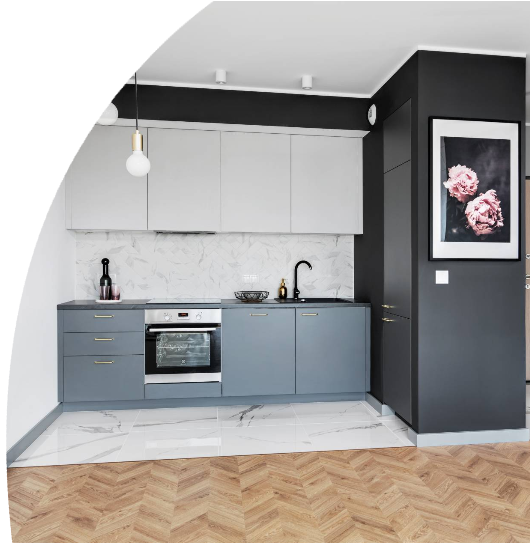 FIT-OUT PACKAGES
Together we will create your space
Take advantage of our expertise and services to fit-out your turn-key apartment. Check out our range of fit-out packages.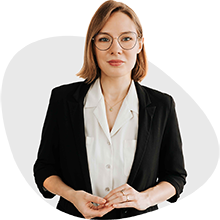 Małgorzata Snela-Seredyńska
Doradca techniczny / Architekt
[email protected]
538 623 892
Strona domd.pl może wyświetlać się nieprawidłowo
Używasz przeglądarki, która nie jest aktualna, w związku z czym strona domd.pl może wyświetlać się nieprawidłowo. Otwórz stronę w innej przeglądarce. Jeśli potrzebujesz pobrać i zainstalować wspieraną przegladarkę, linki znajdziesz tutaj:
Pamiętaj, że oprócz wyświetlania prawidłowo treści, aktualna przeglądarka zadba o Twoje bezpieczeństwo w sieci.